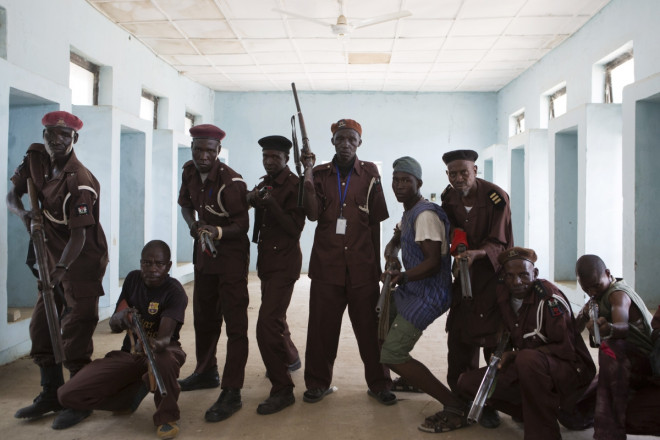 Troops in Cameroon have killed around 40 Boko Haram Islamist militants in clashes in the far north of the country.
According to state radio, the bloody skirmish took place on Sunday in the western town of Kousseri, in the region bordering Nigeria and Chad.
Cameroon sent in 1,000 troops to the area last week, in response to criticism from Nigeria for not doing enough to fight Boko Haram gunmen.
Nigeria's head of counter-terrorism Sarkin-Yaki Bello accused neighbouring Cameroon of failing to make a serious effort to drive Boko Haram insurgents from its territory.
Bello said regional efforts against the Islamist insurgency had improved over the years but more needed to be done.
"Niger has been proactive and aggressive, Chad has shown zero tolerance for Boko Haram," he told Reuters in an interview.
"Cameroon, we've engaged them to be more pro-active. They haven't really. Not yet."
Earlier on Sunday two Italian priests and a Canadian nun abducted by gunmen in northern Cameroon in April were freed.
Priests Giampaolo Marta and Gianantonio Allegri and nun Gilberte Bussier, who were kidnapped from their parish in Tchere, in Cameroon's far north, on 4 April, were released in the early hours of Sunday near the Nigerian border.
Security forces escorted them to the military base in Maroua, from where they were flown on board a military aircraft to the capital, Yaounde.
"I confirm the release of the two priests and the nun abducted a few weeks ago. They are in good health. They are now in a plane heading to Yaounde," Cameroon's Communications Minister Issa Tchiroma Bakary told Reuters.
No group has claimed responsibility for the kidnapping but suspicion has fallen on militant Nigerian group Boko Haram.
Boko Haram Islamists kidnapped another priest as well as seven members of a French family in northern Cameroon last year.