Uber co-founder and CEO Travis Kalanick has resigned from the troubled ride-sharing company following months of scandals and controversies. Kalanick had recently taken an indefinite leave of absence to grieve the death of his mother and to work on himself.
The New York Times reported that a group of major Uber investors demanded that Kalanick immediately step down from the post on Tuesday (20 June). The report, citing people with knowledge of the situation, said investors included venture capital firm Benchmark, one of Uber's biggest shareholders that also has one of its partners Bill Gurley on the company's board.
First Round Capital, Menlo Ventures, Fidelity Investments and Lowercase Capital, which collectively own over a quarter of Uber's stock, were also part of the group.
In a letter delivered to Kalanick while he was in Chicago, titled "Moving Uber Forward," the investors said the company needed an immediate change in leadership. After discussing with one Uber board member and some of the firm's investors, Kalanick agreed to step down from the company he co-founded in 2009.
The company has yet to comment publicly on Kalanick's resignation. The 40-year-old will reportedly remain on the board of directors.
Uber has raised over $11bn (£8.7bn) from investors since its inception.
"I love Uber more than anything in the world and at this difficult moment in my personal life I have accepted the investors' request to step aside so that Uber can go back to building rather than be distracted with another fight," Kalanick said in a statement to NYT.
The investors' letter also called on Uber to immediately hire an experienced chief financial officer and improve oversight of the firm's board by having "truly independent directors" fill two of the three empty board positions. It also asked that Kalanick support the board's search committee for Uber's new CEO.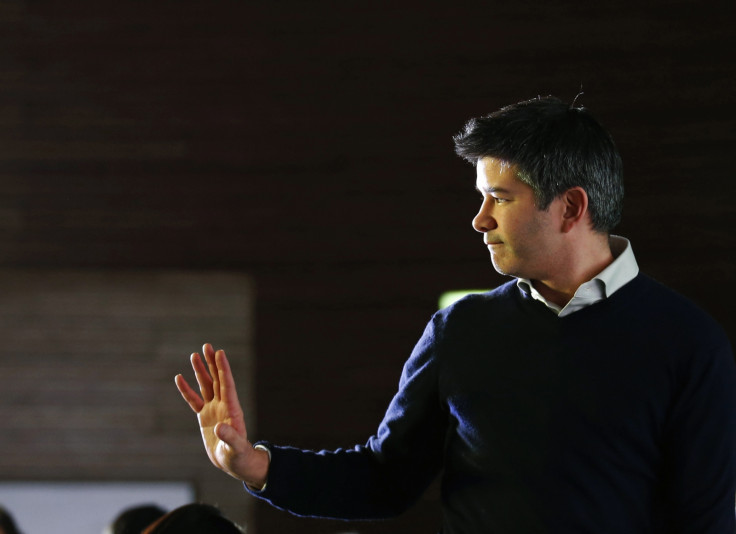 The news comes after months of controversies for Uber including allegations of sexual harassment that triggered internal investigations, a high-profile lawsuit from Waymo and a federal inquiry into its secret "Greyball" tool used to deceive law enforcement.
In March, an embarrassing video emerged that showed Kalanick berating an Uber driver over fares. He later issued a public apology and admitted he needed to "grow up" and get "leadership help".
Uber, which has also seen an exodus of top executives amid the whirlwind of controversies, is currently looking to hire a chief operating officer.
Last week, Uber was hit with another lawsuit by a woman who was raped by an Uber driver in India over the alleged mishandling and circulation of her medical records. Eric Alexander, the president of business for Uber Asia Pacific, was fired from Uber after journalists began questioning his handling of the proceedings of the 2014 rape case.
Earlier in June, more than 20 employees were fired as a result of the investigation into Uber's toxic work culture and allegations of sexism and gender discrimination. Uber board member David Bonderman also stepped down after a sexist comment made during a staff meeting on sexual harassment triggered fierce outrage last week.
Uber recently released the results of an internal probe led by former US Attorney General Eric Holder into the sexual harassment allegations.
The company's board unanimously agreed to adopt the recommendations in Holder's report, which included a wide range of changes to its workplace culture. These included mandatory leadership training for senior leaders and improvements to Uber's human resources department to encouraging responsible drinking and limiting reimbursements for alcohol-related events.
In an email to employees on Tuesday, before news broke of Kalanick's resignation, Uber outlined its new "180 Days of Change" initiative to improve the experience of drivers, which included adding a new tipping feature in three cities along with several other updates.
"Why now? Because it's the right thing to do, it's long overdue, and there's no time like the present," Uber said. "This is just the beginning. We know there's a long road ahead, but we won't stop until we get there."