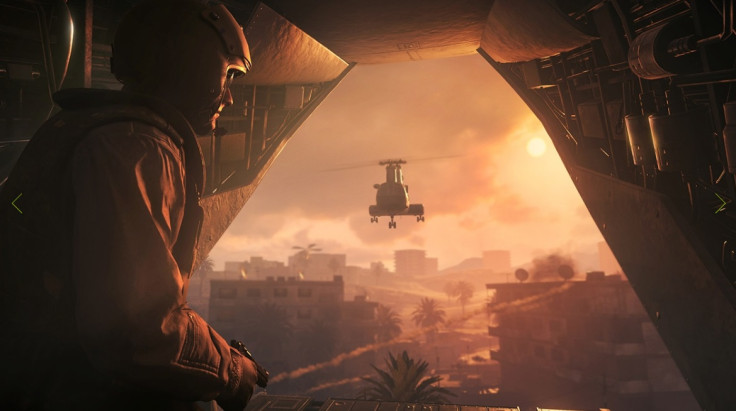 King, the developer behind the popular mobile games Candy Crush Saga and Bubble Witch Saga, is working on a new mobile game based on the Call of Duty franchise.
The Stockholm-based company, acquired by gaming giant Activision Blizzard in November 2015 for $5.9bn (£4.7bn), made the announcement on its website.
"This is a rare and exciting opportunity," King said. "Our challenge as a team is to create a Call of Duty experience on mobile that will strive to transform the best console experience fans know and love, while also breaking new ground for mobile and redefining the genre.
"Our approach and ambition is to be fresh, social, and highly accessible, while providing a very authentic game experience. The team will prototype extensively, have the freedom to think outside the box, and be encourages to stretch their expertise in ways to create surprising results."
The developer said it will collaborate with its parent company Activision Blizzard, who own the Call of Duty license, on the new project. King has not provided any additional details on the game's title or when it will be released.
"We're a lean pack of developers, designers and artists with a shared understanding of what we're striving to build: a transformative and awesome Call of Duty experience on mobile that fans want to play for years," the site read.
The company is currently hiring for four positions – art director, level designer, senior systems designer and senior UX/UI designer. All jobs are based out of Stockholm.
"With a combined global network of more than half a billion monthly active users, our potential to reach audiences around the world on the device of their choosing enables us to deliver great games to even bigger audiences than ever before," Activision Blizzard CEO Robert Kotick said during the acquisition of King Digital.
Activision Blizzard said in a release at the time: "Combining one of the largest mobile gaming communities with Activision Blizzard's leading franchises creates potential opportunities to grow and cross-promote content to a diverse audience, while providing players more opportunities to engage with its content."
Activision has released a few Call of Duty mobile titles over the past few years, including Black Ops Zombies in 2011, Strike Team in 2013 and Heroes in 2014.
Following last year's venture into space, this year's Call of Duty title will "go back" to the popular series' roots with its latest console entry, which is believed to be set during the Second World War.