Two British men have been arrested in connection with a case in New York involving a police officer accused of plotting to kill and eat dozens of women.
Dale Bolinger, 57, has been arrested on suspicion of being the "mentor" to Gilberto Valle, a police officer on trial in the US charged with conspiracy to kidnap and using a police database to make a list of targets to kill and eat.
It is alleged that the list contained details of up to 100 women.
Bolinger, a father of two, was arrested along with an unnamed 30-year-old man on suspicion of conspiracy offences as well as grooming and possession of child abuse images.
Kent police were asked by US officials to help track down the British male contact with whom Valle, 28, frequently conversed in an online chat room to discuss how he would torture and cannibalise woman.
The court in New York heard how the British male used MeatMarketMan and Moody Blues as aliases to talk online with Valle. This contact told the officer he had previously eaten two women and offered to fly to the US to help Valle torture, kill and eat women.
During the trial in the US, the court heard how Moody Blues wrote in one online discussion: "The meat isn't quite like pork, but very meaty... I've eaten a black woman and a white person."
A Kent Police spokesman said: "Two men, aged 57 and 30, from the Canterbury area were arrested on 21 February for conspiracy offences, grooming and possession of child abuse images. The two men are currently on police bail whilst enquiries continue. Kent Police has been in contact with US Law enforcement agencies in relation to this investigation."
The spokesman confirmed the arrests are in connection with the Valle case.
Neighbours of Bolinger, who has since been suspended from his job at East Kent Hospitals University NHS Foundation Trust, told the Daily Telegraph that police have been digging up the garden of the 57-year-old following his arrest.
One said: "The police came here last week at about seven o'clock in the morning. They had police dogs and there were forensic officers and plain clothed detectives.
"They even got shovels out of their van and went into the back garden with them.
"We wondered what on earth was happening. They were there until about ten o'clock at night. We don't know the guy that lives there. He's very quiet."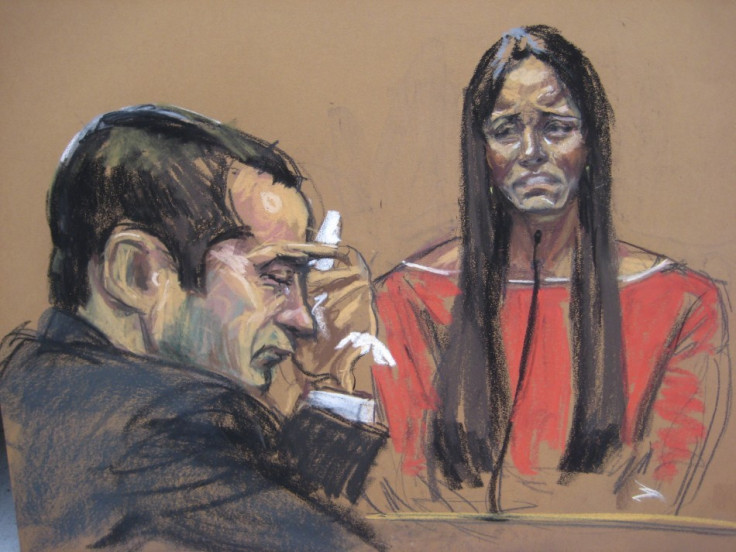 Valle has denied the accusations. His defence has argued that Valle, who served as a police officer for six years, was merely discussing fantasies and had no intention of acting them out.
Kathleen Mangan-Valle, the estranged wife of police officer, has already testified against him in court. She said she left their home with their baby after she discovered her husband had exchanged "thousands of emails" with others in which he plotted horrific murder and cannibalistic fantasies, including one involving herself and her friend.
Mangan-Valle also discovered a website frequently visited by her husband in which some of the 38,000 visitors discussed "suffocating women, cooking and eating them".
If found guilty, Valle faces a possible life sentence.