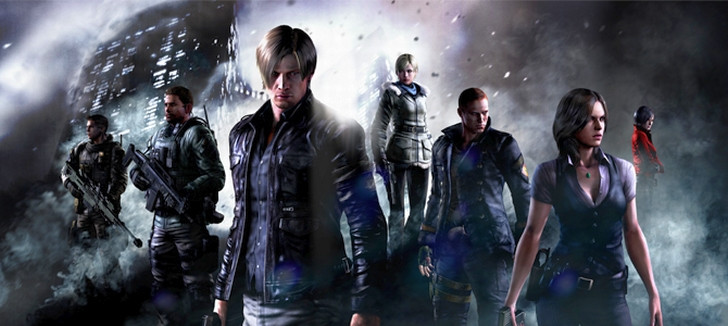 Capcom is bringing zombies and music together in a unique musical adaptation of its popular survival horror series Resident Evil coming out this fall in Japan. The well-known Japanese game developer and publisher has teamed up with some notable local playwrights and actors to create the production, currently titled Musical Resident Evil, that has elements of action, ballet and, one would expect, plenty of gore.
The production will feature actress Reon Yuzuki, who made her name as an otokoyaku (a woman who plays male roles) in the all-female Japanese musical theatre troupe Takarazuka Revue, making it entirely plausible for her to play one of the series's male protagonists like Leon Kennedy than the more obvious roles like Jill Valentine.
The production will be led by famous Japanese playwright G2, who has worked on the Japanese version of My Fair Lady. Capcom veteran Resident Evil producer Hiroshi Kobayashi will oversee the stage adaptation.
Takarazuka Revue has tackled other popular gaming franchises on stage as well including Ace Attorney and is currently running a series of plays based on the popular manga Rurouni Kenshin. The musical will debut in Tokyo in September before moving to Osaka in November.
Known as Biohazard in its home country, Resident Evil has expanded far beyond video games since its launch in 1996 as part of its "Single Contest, Multiple Usage Strategy" to develop content for various media beyond gaming.
What started out as a video game eventually mushroomed into more video games, live action and animated movies and a haunted house at Universal Studios. In February, Capcom proudly showed off the "Resident Evil Burrito" in a Cooking With Capcom episode, seasoned with red and green herbs (a reference to the healing plants found in the Resident Evil world) and injected with a T-Virus hot sauce. The T-Virus fragrance, a limited edition cologne based on the virus that turns people into zombies, has also been released at the Capcom Cafe in Saitama, Japan. It is only a matter of time before a Jill Sandwich recipe is released too.
Capcom has also announced a touring Capcom Live! Rockestral concert series during which orchestras will perform some of the most famous songs from the company's games.
The Resident Evil game series has shipped more than 66 million copies worldwide. The next Resident Evil game is shooter spinoff Umbrella Corps, slated for release in May. Capcom also plans to re-release Resident Evil 4, 5 and 6 on Xbox One and PS4 in reverse numerical order throughout 2016.