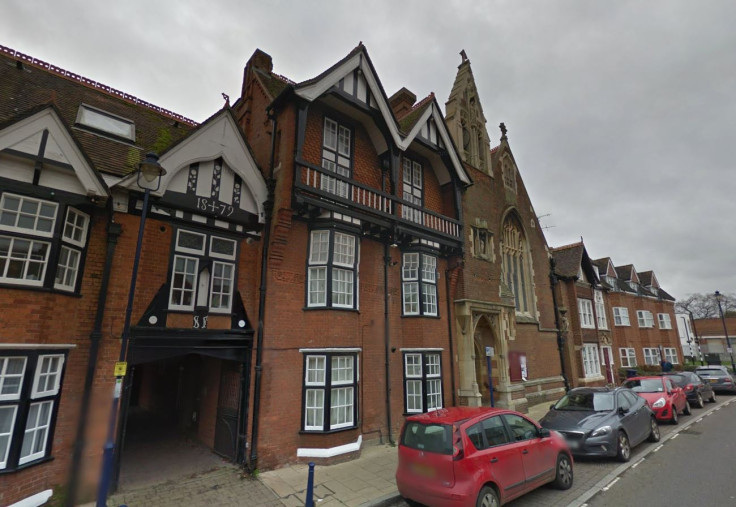 A "cruel and sadistic" carer molested boys at a Catholic children's home and terrorised them with a punishment known as 'the clappers', a court heard.
James McCann, 80, is accused of 52 charges of violent and sexual assaults on 26 boys aged between eight and 12.
The Old Bailey heard on Monday (12 September) that McCann repeatedly abused the boys at St Francis children's home in Shefford, Bedfordshire, in the 1960s and 1970s.
The home, which was run by the Roman Catholic diocese of Northampton, was closed down in 1974 and the alleged victims are now aged in their 50s and 60s.
Judge Rebecca Poulet QC told jurors that McCann was not fit to stand trial and it was therefore their job to decide the facts alone.
Opening the case against McCann, John Price QC told jurors: "The prosecution alleges that during his nine years at the home and on very many occasions he violently assaulted and indecently assaulted or sexually abused many of the children for whose care he shared responsibility with the other members of staff at the home."
The violence included what was known to the boys as 'the clappers', he said.
The lawyer continued: "Allegedly deployed by McCann on countless occasions, according to the recollections of many of the former child residents, it was a strikingly similar method of what can only be described as a sadistic violent assault.
"Of the 26 complainants, 21 of them remember it happening to them. Mr McCann would routinely and, seemingly at his whim, assault children by clapping the flat of his hands simultaneously over each of their ears.
"Usually they would be required by him to stand still, hands down by their side, while he stood behind them, out of their sight; the child made to wait for the agony he knew was coming his way.
"It was a cruel act. It caused the child excruciating pain and more besides. Apart from such pain they recall nausea, dizziness, disorientation, loss of balance, an inability to stay on their feet, a temporary loss of hearing, ringing in the ears.
"Some struggle to recall specific instances of this assault happening to them, so many times was it inflicted upon them. But some of them do have a specific memory."
One of the alleged victims described 'the clappers' as an "explosion of pain". His account read to court went on: "The pain was searing, I saw stars, there was a loud ringing in my head and I was disorientated and dizzy."
When he was interviewed by police about the allegations in 2013 and 2015, McCann, of Swaffam, Norfolk, denied they took place. Nineteen alleged victims claim violent assault, three allege both violent and sexual abuse, while four say they were exclusively indecently assaulted.
The court heard how McCann would also beat boys with a belt or stick and had punched one of them with full force in the face. He is alleged to have hit a boy's bottom with a rolled up piece of linoleum and rammed a boy's head into a wall.
He also forced youngsters to engage in indecent acts for his own sexual gratification in a washroom, bath and in bed, jurors were told. His activities were amid a "deeply ingrained" ethos of violence and corruption, Price said.
Other members of staff were involved in abuse, including three nuns and a priest named Father Ryan who was in charge at the time, the court heard. They died before the police investigation was launched.
On what the boys said of their alleged ill treatment, Price said: "On their accounts this is not a case of a rogue violent and abusive carer operating secretly in an otherwise benign and caring environment. Quite the reverse.
"Theirs is a truly shocking story of a cruel and vindictive regime, the tone it seems being set by Father Ryan, who himself often behaved towards them in much the same way as is alleged by them against Mr McCann. The nuns joined in. Members of staff appear routinely to have brutalised many of the children in a gratuitous fashion.
"Mention will be made of people called Sister Zita, Mother Xavier and Sister Realino. Were they and Father Ryan alive today, they too would undoubtedly have been suspects in the investigation that led to the charging and prosecution of this defendant.
"When Mr McCann moved into and started to work at the home in 1965, he was arriving in a place in which behaviour towards its children of the type he is alleged to have engaged in was already deeply ingrained and part of the established culture. This was a corrupt and corrupting
environment."