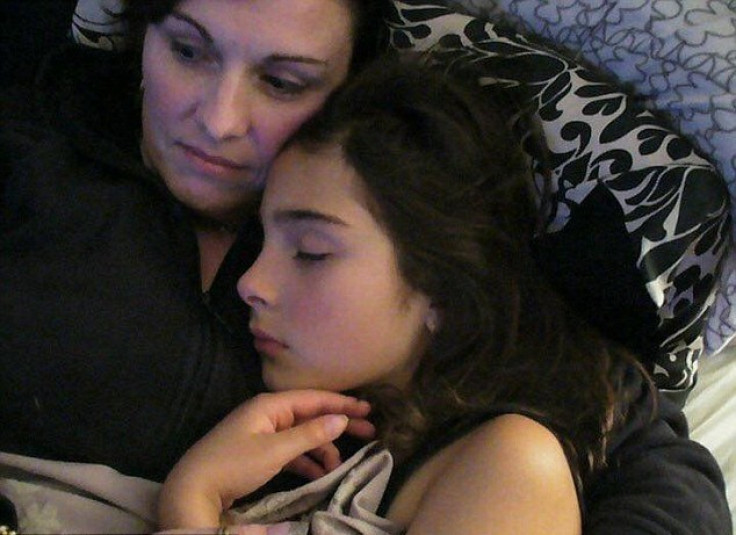 An Australian schoolgirl who took her own life when she was allegedly gang raped by bullies had penned a powerful warning note to her classmates before her death.
Cassidy Trevan, from Victoria, was aged just 13 when she was said to have been lured to a house by classmates and raped by two older teenage boys.
The alleged attack was said to be the culmination of a relentless bullying campaign, during which she was beaten, harassed on social media and targeted at her home.
Her mother, Linda, said despite "desperately doing everything I could to try to keep her alive" following her alleged rape, she never fully recovered.
Cassidy was found dead in December 2015, having taken her own life aged 15.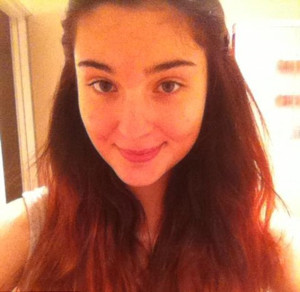 Now a letter the young teenager wrote on her laptop – as a warning to her 1,500 Melbourne high school classmates – has been made public by her mother.
Published by local news channel 9 News on Monday (13 February), Cassidy wrote: "My name is Cassidy Trevan, and I was raped. If anyone every tries this on you trust me it's worth fighting! Fight! If you don't you'll regret it for the rest of your life like I do. You can do it."
"Be careful. Be warned. Be safe."
The letter (printed in full below) tells of the unrelenting physical and emotional abuse the young teenager said she suffered.
The bullying campaign began with verbal insults, before escalating to her being slapped in the face, her mother told 9 News. As well as harassing Cassidy on social media, the perpetrators were also said to have followed her around the local shops and targeted her at home.
"Our fence got graffitied, banana peel on the front door mat," Linda said.
The ongoing attacks resulted in her missing a whole term of Year 7. It was when she returned to school, attending for just two days a week, the bullies appeared to be remorseful and apologised for their behaviour, Linda said.
Feigning friendship, they were then said to have invited her to a festival, but instead lured her to a nearby house where two older boys lay in wait and raped her.
"They were older boys that Cass didn't know. Two girls who sat and waited. Two boys who shared her and timed each other. One boy stood guarding the front door," Linda said.
She said she watched as her only child spent the next two years living in constant fear of the bullies, with Cassidy being hospitalised several times having suffered mental breakdowns.
Even a change of school and moving home could not allow her to escape her tormentors, her mother said.
As Cassidy wrote in her letter: "I want to finally after one-and-a-half years be left alone. It's surprising just how many students at [redacted school name] have heard stories of me and weirdly enough still get told stories of me to this day.
"I still continue to get students I've never met contacting me Facebook calling me a slut. I've moved schools, I've moved house and still I'm being contacted and bullied."
Cassidy met with detectives from Victoria Police's Sexual Offence and Child Abuse Investigation Team (SOCIT) more than 20 times over a two-year period, but police say they were forced to drop the alleged rape case due to lack of evidence.
"Cass was scared to make a formal statement for fear of retaliation from the gang, and she also was worried reliving it would 'push her over the edge'," her mother said.
Linda said while she knows the identities of her daughter's attackers, she will not "name and shame" them.
"I'm hoping the public uproar and the media will help get Cass's rape case reopened," she said on Facebook on Monday.
She added: "Cassy was my world, she still is and she always will be. But now I have nothing, and I'm still trying to find a reason to go on without her."
In a statement provided by Victoria's Department of Education and Training, a spokesperson said: "The death of any young person is an absolute tragedy and our sympathies are with Cassidy's family.
"Schools have a range of ways to help students who may be experiencing bullying or mental health issues, including by providing qualified counsellors. School staff work hard to identify and support students who need support and we would encourage any students who need help to talk to staff at their school."
---
Anyone in Australia thinking about suicide can contact Lifeline who have trained volunteers available to listen, provide support and referrals. For confidential support call the Lifeline 24-hour crisis support on 13 11 14.
The Samaritans provides a free support service for those who need to talk to someone in the UK and Republic of Ireland. It can be contacted via Samaritans.org or by calling 116 123 (UK) or 116 123 (ROI), 24 hours-a-day, 365 days-a-year.