Two attackers have been shot dead by police following an explosion near a courthouse in the Turkish city of Izmir, the state-run news agency Anadolu has reported.
Preliminary reports from the scene say that Turkish police clashes with three men involved in the the explosion, which occurred at around 4pm local time (1pm GMT) on Thursday (5 January 2017). One of the attacker fled. A police officer and a judicial officer were also killed, according to the news agency.
Ambulances were dispatched to the scene to take care of the injured and the casualties, with exact numbers of both yet unconfirmed. CNN Turk reported that one police officer was killed in the ensuing shootout and at least seven people have been taken to the hospital.
Turkish authorities imposed a temporary ban on live broadcasting from the scene, but amateur video footage shared on social media showed a car on fire. Other images showed the body of a man, thought to be one of the attackers. According to CNN Turk, the bomb went off in the courthouse's parking lot.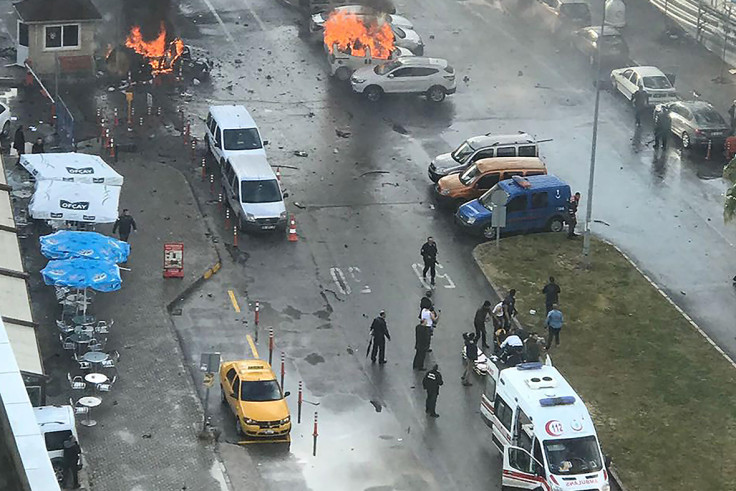 No one has yet claimed responsibility for the attack, but the authorities suspect a Kurdish militant group to be behind the attack, the Associated Press reported.
The incident follows a string of attacks that have targeted Turkey in the past 18 months, which have been carried out by the Islamic State (Isis) group or Kurdish militants. Two men opened fire at a restaurant in Istanbul on Wednesday (4 January), injuring two people; Turkish media reported this as an isolated accident.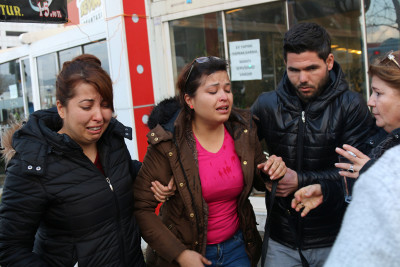 Meanwhile, the gunman who killed 39 people in the Reina nightclub attack in Istanbul on New Year's day is still at large; IS claimed responsibility for the attack. The police arrested more than 20 people in Izmir on Wednesday in connection with the incident.