CCTV captures moment England football thug pushes man onto Tube tracks 'in revenge for Russian Ultras'
Victim David Pietraszek, 21, said he could 'feel electricity travelling through his body' after landing on tracks.
The shocking moment an England football fan pushed a commuter on to the Tube tracks of a London Underground station has been released by police.
Victim David Pietraszek, 21, can be seen walking along a platform at Bond Street station when he is violently shoved on to the tracks in front of shocked bystanders.
The near-deadly attack – said to be partly in revenge for Russian Ultras attacking England fans during the Euro 2016 tournament – sees him hit the electrified line before landing on the concrete below.
Pietraszek then narrowly avoids being hit by an oncoming train after scrambling back onto the platform, as his attacker simply walks away.
The disturbing incident, on 9 June last year, saw Pietraszek later describe how he could "feel electricity travelling through his body and could hear a train coming".
He was taken to hospital for injuries to his hands and legs, as well as severe bruising to his back.
His attacker, Christopher Cole, 32, was jailed for 10 years at the Old Bailey on Friday (27 January) after pleading guilty to attempted grievous bodily harm.
Cole was said by the prosecution to have mistaken Pietraszek for a Russian, carrying out his drunken attack partly in revenge for Russian Ultras who attacked England football fans during the Euro 2016 tournament in France.
The court heard how the moments leading up to the attack on Pietraszek had seen a drunken Cole, of Queensdale Crescent, London, board an eastbound train on the Central Line at North Acton and start abusing passengers.
British Transport Police (BTP) said Cole then shoved Pietraszek and the pair became involved in a struggle. Cole pursued Pietraszek as he disembarked at Bond Street station, following him to a Jubilee Line platform before pushing him off.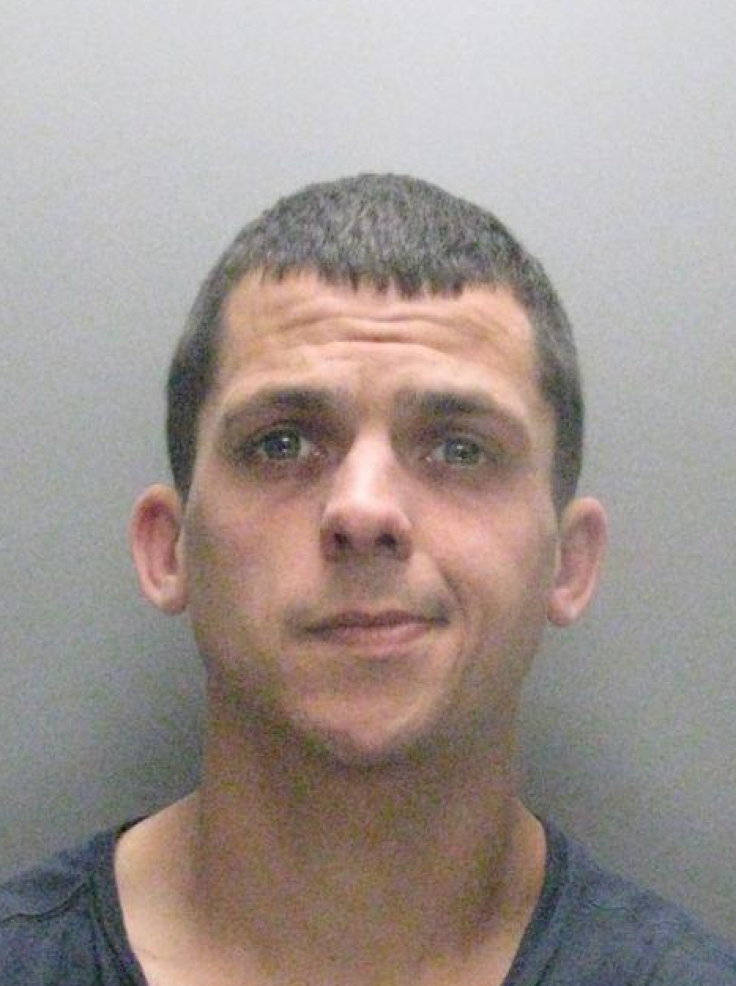 Christopher Cole, 32, pleaded guilty to attempted grievous bodily harm
BTP
Prosecutor Carly Loftus told an earlier hearing: "He thought the victim was Russian and told police he did it because of how Russian fans had treated English fans at Euro 2016."
His victim has suffered mental health and anxiety issues since the attack, the court heard.
Cole, who has 18 other violent incidents on his criminal record, was arrested on 6 July following an investigation by BTP officers.
Senior investigating officer Detective Chief Inspector Paul Langley said: "There is absolutely no reason why Cole unleashed such an attack against his victim, which could have easily killed him.
"Despite Cole running away from the scene, our team of detectives were able to track him down thanks to the extensive CCTV on the underground network. During interview, Cole admitted that he pushed the victim because he was 'annoyed with him'.
"This is utterly unacceptable and, as in this case, we will work tirelessly to ensure the toughest sentences are handed to offenders.
"As you would imagine, this has been an horrific experience for the victim. His life was in immediate danger when Cole pushed him onto the tracks and he was extremely lucky to have escaped without any permanent physical injury.
"I hope that today's sentence brings some closure to this ordeal and he is able to continue living his life without reliving the memories from last June."
© Copyright IBTimes 2023. All rights reserved.