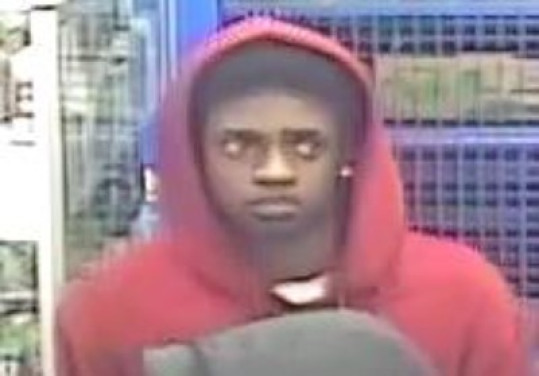 The Metropolitan Police in London has released images of two teenage males that they say were at the scene when a shopkeeper was murdered in Mill Hill. Vijay Patel, 49, was assaulted and injured in The Broadway in NW7 on Saturday, 6 January, dying in hospital the next day.
One person has already been charged with his murder.
According to police investigations, three male teenagers entered the shop late in the evening while Patel and the owner were working. Police say the boys attempted to buy items including cigarette papers – but the shopkeepers refused to sell to them as they could not produce ID showing their age.
Police said that they believe the three became aggressive and threatened to vandalise the shop. Patel and the owner followed them out to make sure that no damage was done to the shop and it was there that Patel was struck by one of the boys, making him fall to the ground.
Authorities said that the owner was also assaulted, but only suffered minor injuries. The three were then said to have been seen running towards Mill Hill Station.
Leading the investigation, Detective Inspector Ian Lott of the Homicide and Major Crime Command said: "We are releasing CCTV images of two male youths who were in the shop during the initial dispute and were outside at the time Vijay Patel was assaulted.
"This was an unprovoked and wholly unnecessary attack on a man who was just trying to do his job. It is vitally important that these two males are traced as they undoubtedly have information that could assist our investigation.
"While one male has been charged with Vijay's murder, I still need the public's help to ensure all those who were involved in this incident are identified and held to account for their actions."
The two suspect were both described as black male teenagers, one wearing a red sweatshirt, black jeans and white trainers, while the other wore a dark coloured hooded sweatshirt or jacket, dark coloured jeans and carried a Nike rucksack.