Cecil the lion updates: Zimbabwe Conservation Task Force report killing of second lion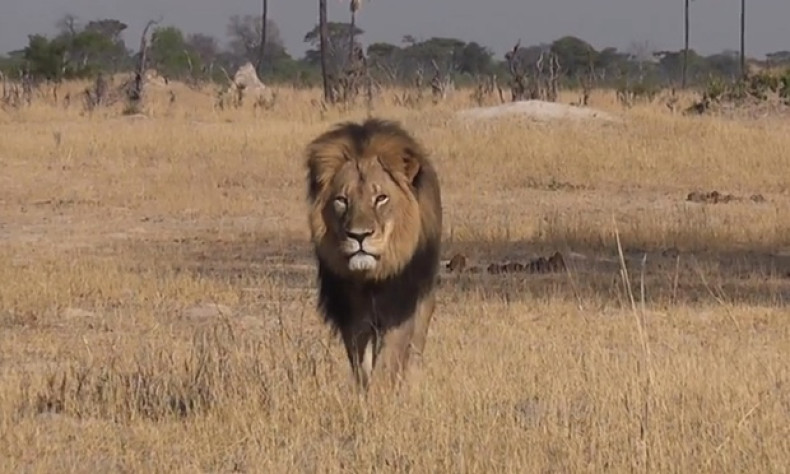 Unconfirmed reports that Cecil the lion's brother Jericho may have been shot dead by poachers in a park in Zimbabwe sparked widespread alarm on social media.
A statement was posted on the Zimbabwe Conservation Task Force's Facebook page claiming that the lion had been killed by illegal poachers.
According to MailOnline, Johnny Rodrigues, Chairman for Zimbabwe Conservation Task Force, said in a statement: "It is with great sadness and regret that we report that Jericho was shot dead at 4pm this afternoon. We have no further details but will advise as soon as we know more. We are absolutely heartbroken."
CNN also reported that a senior park official has confirmed to them that Jericho was killed on Saturday (1 August) in Hwange National Park in Zimbabwe. According to Sky News, Jericho had been protecting Cecil's cubs.
However, as more updates are received, there are conflicting reports as to whether Jericho or another lion has been shot. A researcher monitoring the pride has disputed the claim.
"He looks alive and well to me as far as I can tell," said Brent Stapelkamp, field researcher for the Hwange Lion Research Project which is monitoring the lion with a GPS tag.
In a development, The Mirror has reported that a lion expert has stated that he has been watching Jericho throughout the day.
He is reported as saying: "I am watching the satellite collar and from what I can see he is alive.
"I also have a collar on a female lion and her data puts her with him and they have been together all day. Unless someone has killed two lions and is moving them around, then I believe Jericho is alive."
In a further update, The Mirror reported that a wildlife expert had said that "Jericho is alive and well."
Brent StapelKamp exclusively told the Mirror: "I still believe he is alive and well. Nothing I see worries me at all. He has only moved nine metres since the last reading at around 8pm and he has only moved 179 metres since 6pm.
"This is probably because he has been feeding. A lion tends to get up and move a little bit and then get down. They are very lazy beasts. He is still with the female and has been all day."
Mr StapelKamp revealed he would be driving to the GPS readings early tomorrow morning to confirm Jericho's well-being by sight.
He added: "I'm not worried at all"
Following the brutal killing of Cecil by trophy hunter Walter Palmer, it was feared that the four remaining lion cubs could be killed by a male rival who, with the death of Cecil, would usurp his place in the lion hierarchy.
Last week, a team at Oxford University's Wildlife Conservation Unit, who had been studying Cecil before he was shot dead, said the lion's brother Jericho had stepped in to safeguard the young from any rival males.
Professor David Macdonald, director of WildCru, said many people had raised concerns about what will happen to the late lion's children and revealed his brother has stepped in.
"Many people ask about the fate of Cecil's cubs – we are keeping watch," he said in a statement.
"As you probably know, the natural law in lion society is that when a male dies and his weakened coalition is usurped, the new incoming males kill their predecessors' cubs. This may not happen because Cecil's brother is still holding the fort."
The brutal killing of the much-loved Cecil sparked global outrage against Palmer, with animal rights campaigners, celebrities and members of the public joining forces to decry the sickening act.
Cara Delevingne, Ricky Gervais, Jimmy Kimmel, Mia Farrow, Kristin Davis, Judd Apatow, Debra Messing, Juliette Lewis and Virginia McKenna of the Born Free Foundation, were among the celebrities leading the furious response to the heartless killing.
Responding to the global outrage, wildlife authorities in Zimbabwe have suspended the hunting of lions, leopards and elephants. Bow and arrow hunts have also been suspended unless approved by the national parks and Wildlife Authority's director.
As the tragic repercussions of Cecil's killing continue to unfold, The White House has confirmed it will review a petition demanding that the US hunter is extradited to Zimbabwe and brought to justice.
Animal rights group PETA have condemned the brutal killings and have launched a petition demanding a ban on trophy hunting.