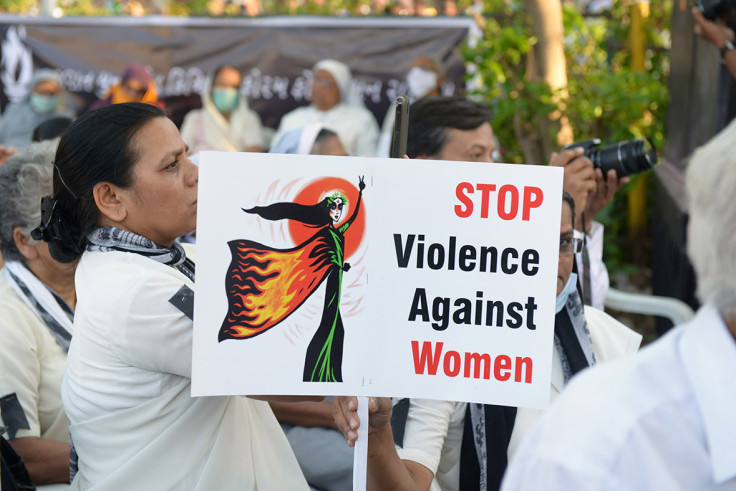 A 32-year-old woman from the central India state of Madhya Pradesh shocked officers when she walked into a police station with the chopped off genitals of her brother-in-law. The mother of three has accused him of raping her numerous times while staying at his house.
The woman said she had no option but to bring in the dismembered genitals as "evidence of rape". She said it was the only way to stop him from raping her again. The woman's children had accompanied her to the police station in Sidhi district.
On coming to know about the incident, police rushed to the scene with medics, but by that time the accused had committed suicide by hanging himself from a tree near his house. Police said the woman was staying with the accused as her husband worked more than 700 miles away, in Nashik city, located in the western Indian state of Maharashtra.
The woman told police that she faked consent when her brother-in-law forced himself on her. She said she then hacked his genitals, police said. "This is a rare case and has to be investigated for a proper charge sheet," senior police officer Abid Khan told the Times of India.
Police have booked the woman for attempt to murder. They also said the woman is mentally stable and has shown no regrets for her action.
On 9 February, a 17-year-old girl was allegedly burnt alive after she resisted a rape attempt by a youth in Aurangabad village in the northern Indian state of Uttar Pradesh. The accused has been identified only by the name Bhola.
"He [Bhola] came to the house when my brother had taken the goats out for grazing and his wife had gone to pick firewood," the victim's uncle was quoted as saying by the Press Trust of India. "He [Bhola] molested my niece and when she resisted, he poured kerosene on her and set her afire," he added.
"An FIR against the youth, Bhola, has been registered. Efforts are on to nab him as he is absconding," senior police officer Mukul Dwivedi said.