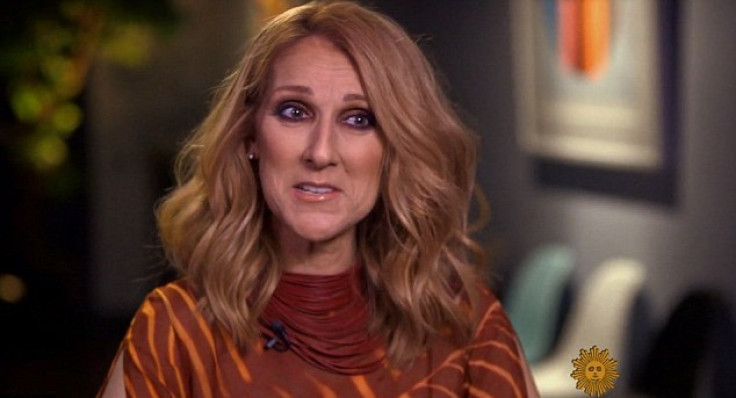 Céline Dion has spoken of her devotion to her late husband René Angélil, as she reveals she is not ready to love another man. The Montreal-born former singer and manager died in January 2016, aged 73, after a long battle with throat cancer.
In an emotional interview with CBS Sunday Morning 48-year-old Dion said of her husband of 21 years: "I love him. I'm still in love with him.
She added that almost a year since his death, she still feels a close connection to him. Interviewer Mo Rocca asked: "'Do you hope that you'll fall in love again?" to which she replied: "Not now. I'm still married to him. I go to bed with him and I come onstage with him, and ... so, I'm still married to him.
"I've never kissed another man in my life," she added.
The Grammy award winning star first met Angélil when she was just 12 years old and looking to launch her music career.
The then 38-year-old took her under his wing and nurtured her musical talent, even mortgaging his own home to fund her 1981 debut album, La Voix du bon Dieu.
Describing their first meeting she said that even as a child she felt confident he would treat her with respect. "I thought he looked very beautiful," Dion told Rocca. "He looked great. I felt confident that this man was not treating me as a 'Oh, hi, little pumpkin' or 'Hi, little sweetie' or like a little baby."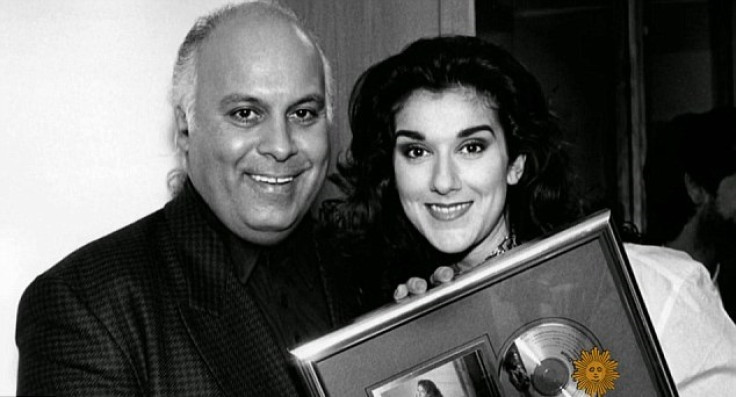 The pair officially began dating in 1987, when she was 19 years old and he was 45. In 1991 they announced their engagement and in December 1994 they married in Montreal's Notre-Dame Basilica. The couple became parents to their first-born son named René-Charles Angélil, in 2000. Ten years later, they welcomed twin sons Nelson and Eddy.
After battling cancer since 1999, he died in January 2016, just two days before his 74th birthday. Dion announced the news of his passing on her website saying Angelil "passed away this morning at his home in Las Vegas after a long and courageous battle against cancer".
Angélil's funeral was held at the Notre Dame Basilica this year.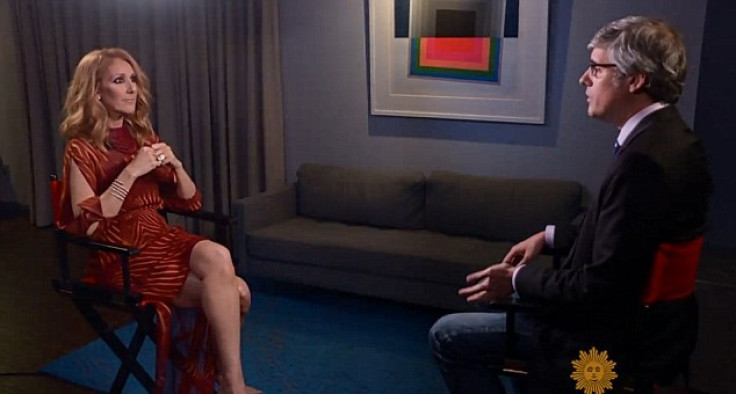 Reflecting on his death the My Heart Will Go On singer said she struggled to cope as her husband's health deteriorated. "Before he left, it was very, very difficult for all of us — for me, especially, and my children — to see the man of my life die a little bit more every day.
" ...the man of my life was my partner, and we were one," she explained. "So, when he stopped suffering, I said to myself: 'He's okay, and he deserves not to suffer.'"
The 48-year-old dismissed any idea of looking for a new love in the near future. "I love. I love. I love him. I'm still in love with him. And I have the love of my children. I have the love of my fans. I love the people that I work with. So, my life is not empty of love."
Dion's latest album, Encore Un Soir (One More Night), was released in August 2016 and is a tribute to her late husband, Mail Online reports.