CEO Of The Ordinary Reveals How A Drug Addiction Almost Destroyed Her Company
Entrepreneur, co-founder and CEO of DECIEM, The Ordinary, Niod and other skincare brands, Nicola Kilner, speaks of her co-founder Brandon Trauxe's struggle with substance abuse.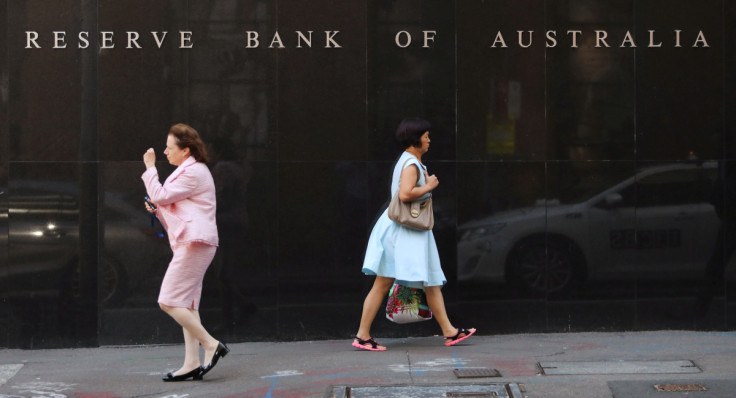 Nicola Kilner is the CEO and Co-Founder of DECIEM, which is the Latin word for the number 'ten', and the umbrella company for the skincare brands The Ordinary and Niod.
Kilner has not been quiet about how her struggle with substance abuse almost led to the collapse of their business.
Kilner started her career as a business management student at Nottingham Trent University and "always just had this feeling that the only way to achieve financial freedom is through entrepreneurship".
While studying at university, Kilner was sponsored by the cosmetic and pharmaceutical franchise Boots and became one of their youngest buyers.
Once she had graduated and obtained a degree in business management, Kilner became acquainted with Brandon Truaxe – an Iranian-Canadian Cosmetic Computer Scientist.
Together, the pair founded DECIEM and went on to launch The Ordinary skincare brand at the end of 2016.
"The minute it launched, we couldn't keep it in stock," Kilner revealed, going on to explain that her company is currently "producing 400,000 units every single day" in Toronto, Canada.
"We never dreamt that it would become what it has become today. We launched The Ordinary out of frustration that there wasn't enough transparency in the world of skincare," Kilner revealed.
The Ordinary is now known as one of the fastest-growing skincare companies in the world and is currently valued at $2.2 billion.
"The minute it launched, we couldn't keep it in stock," Kilner disclosed, going on to explain that her company was "producing 400,000 units every single day".
In 2017, at the peak of the company's success, Kilner recognised that "this is really where Brandon's behaviour started to change", going on to say that "it truly happened what felt like overnight".
Although Kilner and Truaxe shared a platonic relationship, the pair "spent so much time together".
Kilner clarified that while in each other's company, the founders "didn't do drugs, he was just high on energy and happy...he's just drinking diet coke and eating fries with ketchup type person".
"Towards the end of 2017, he'd become intrigued I think by magic mushrooms and just kind of this idea of you know, can you access different parts of your brain," she explained.
"Brandon was eccentric... He was a genius when it came to science... He didn't understand grey, everything was black and white," Kilner added.
According to Kilner, her co-founder's experimentation with magic mushrooms quickly turned him into a completely different person. Trauxe became increasingly erratic and had a certain "coldness" about him, Kilner explained.
"It was like speaking to a stranger", she said.
Speaking of the effect that Trauxe's drug addiction had on their company's success, Kilner exposed that her business partner started to take over social media accounts, like Instagram, and publish irrational statements.
All of a sudden, key partnerships between The Ordinary and other big cosmetic brands like Sephora, were terminated. Kilner found that Trauxe had sent emails to the collaborative businesses without discussing his decision – according to Kilner.
At one point, Kilner told reporters that Trauxe had attempted to fire her.
With the company crashing, Kilner said that she was forced to take legal action against Trauxe, to remove him as the co-founder of DECIEM.
In October 2018, just one year after Trauxe had started to experiment with drugs, a judge in Ontario, Canada, agreed that the co-founder should be stripped of his role as CEO.
As a result of the legal action, Kilner was left as the sole CEO and the head of management at DECIEM.
Through a media enquiry, Kilner said that she found out that Trauxe had died as a result of a fall from his Toronto apartment, just a few months after he was removed from his CEO post.
DECIEM and The Ordinary have continued to thrive with Kilner as the sole CEO of the businesses. In 2021, the beauty giant Estee Lauder bought a huge stake in DECIEM for $1 billion.
© Copyright IBTimes 2023. All rights reserved.