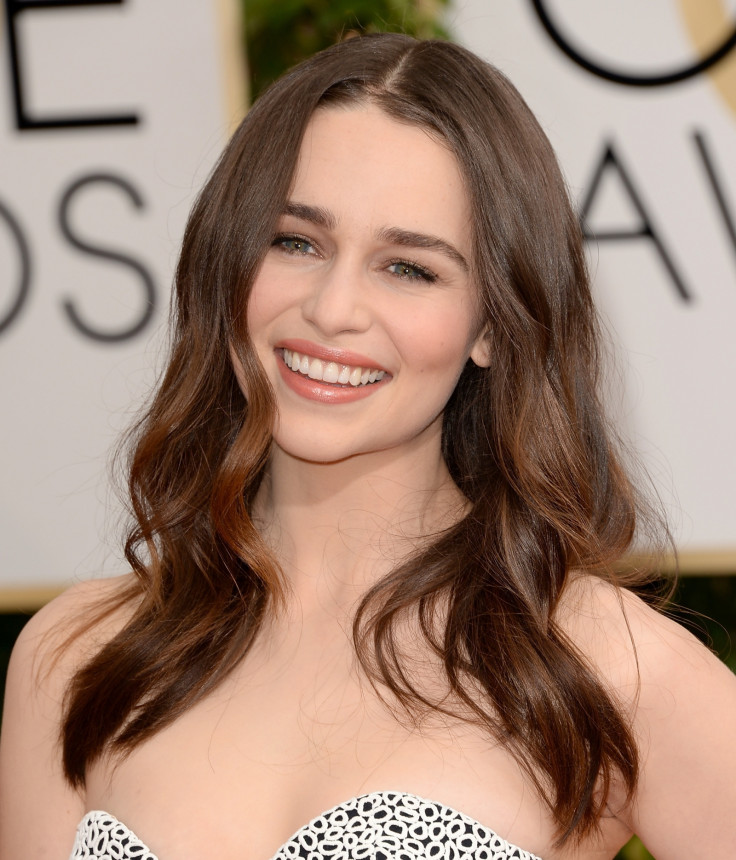 She may be one of the biggest stars on the small screen but even Emilia Clarke gets star struck once in a while.
The 28-year-old British actress, who plays Daenerys Targaryen in Game Of Thrones, revealed she was more than a little forward when she bumped into Magic Mike star Channing Tatum and his wife at a party.
"Someone took a fantasy in my head and played it in real life. I was at a Golden Globes after-party and Channing f**king Tatum came up to me, and his stunning missus, Jenna," Clarke told Harper's Bazaar.
Clarke was more than impressed when the couple then revealed that they call each other "moon of my life" and "my sun and stars" like on Game Of Thrones. Feeling under pressure, she forgot her plan to ask for a selfie, and instead told the pair that she wanted to take them to bed.
She said: "I cannot contain this. Please, can we all have something sexual together? You're both beautiful, even just a hug."
Meanwhile, Clarke has revealed Jay Z is a big fan of the show and even forked out for one of the intricate dragon's egg props for his wife Beyoncé.
"Apparently Jay Z bought one for Beyoncé, or something," she said. "I don't know."
Fans of the fantasy series, based on the best-selling books by author George RR Martin, will know the three eggs featured heavily in the first season of the show before the dragons, Drogon, Rhaegal and Viserion, were born.
Despite being the mother of dragons, the actress has yet to own one of the eggs, which she compared to priceless Russian decorative eggs designed by Carl Fabergé.
She said: "They are really, really, really expensive and they are really f**king heavy and serious works of art."