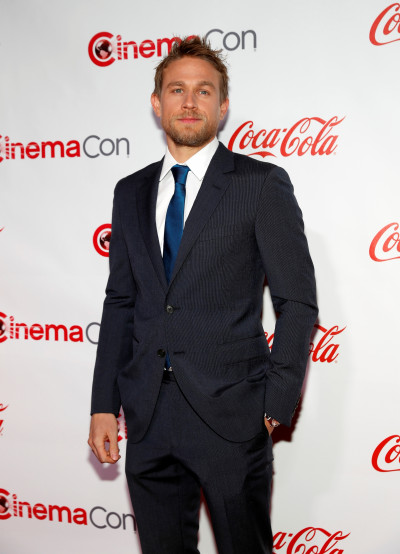 Charlie Hunnam, in an interview with Screen Daily, revealed that he did not say "more than ten words" to Robert Pattinson when off camera on the sets of their movie The Lost City Of Z. Hunnam said the Twilight star may be "genuinely didn't like" him.
It seems like 30-year-old Pattinson was not ready to mingle on the movie sets as he may have been focused on perfecting his role but the Sons Of Anarchy star was hoping their relationship to "evolve naturally on screen".
"I didn't know if he was just 'in that zone' or if he genuinely didn't like me," he said and added, "There was a real distance between us."
Although the two stars did not talk with one another, Hunnam says his and Pattinson's on screen "dynamic" got even better.
"But it creates the right dynamic on screen," he said. The duo's on screen performance seems to have worked as Variety has called the movie "a finely crafted, elegantly shot, sharply sincere movie."
Hunnam said that Pattinson has tried to connect with him while "making overtures for us to be friends now, so I think it was about the work."
The 36-year-old actor also didn't get to spend any time with Tom Holland but he had a couple of rehearsal sessions with Sienna Miller.
Talking about a James Gray, Hunnam said "[he] is my kind of director". "Some filmmakers start to make too many choices and the essence of your performance can be lost. But with James, I just knew he got it."
The Lost City Of Z hit the theatres in the UK on 24 March. The movie will release in the US on 14 April.