Chelsea Clinton supports Barron Trump as SNL writer calls him a 'homeschool shooter'
The former first daughter urged people to treat Barron as any other young child.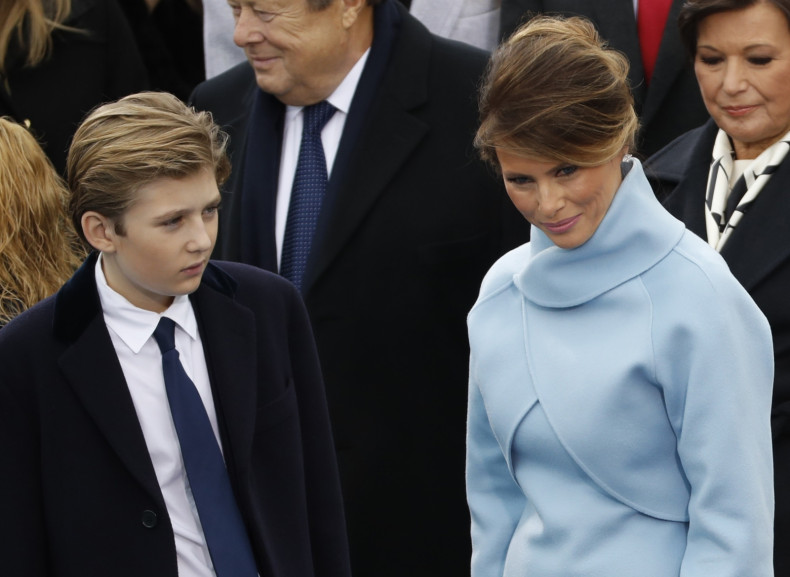 Chelsea Clinton, daughter of former US president Bill Clinton, has come out in support of President Donald Trump's son Barron, who was subjected to cyber bullying. The 10-year-old was at the receiving end of a scathing online attack soon after his father was sworn in as the 45th president of the US.
The 36-year-old daughter of Hillary Clinton stood up for Barron and took to social media to urge people to leave the child alone. "Barron Trump deserves the chance every child does — to be a kid," she wrote on her Facebook post and used it to criticise Trump's policies. "Standing up for every kid also means opposing POTUS policies that hurt kids.
The former first daughter's response came a day after Saturday Night Live's writer Katie Rich tweeted: "Barron will be this country's first homeschool shooter." The writer was blasted on social media prompting her to delete the tweet. She later made her Twitter account private.
Clinton is "very good friends" with Ivanka Trump even though their parents share opposite political ideologies. "She's a very good friend of mine. She's been a friend of mine long before the campaign, through the campaign ... and will be a friend of mine after," Ivanka said during a 20/20 interview last week.
"You are the finest product of an American Presidential legacy. I am your age and grew up with you and thought you were just like me and people should leave you alone," a Facebook user commented on Chelsea's post commending her for speaking out for the young boy. "I actually support him staying in New York to finish his schooling so he doesn't have to be a poster child. I really wish that we could separate the kids from politics," wrote another. Stand-up comedian Rosie O'Donnell previously shared a video on her social media account speculating Barron was autistic.
First Lady Melania's son Barron, meanwhile, will continue to stay in New York to complete his school term for the year. Unfazed by the social scrutiny, the young boy managed to melt hearts as he played peek-a-boo with Ivanka's baby son Theodor, while the president was busy signing his first executive orders.