Cheryl Fernandez-Versini has taken to social media to wax lyrical about new love Liam Payne. While the 22-year-old singer is a heart-throb for millions, and famed for his boyish good looks, the X Factor judge appeared to hint that it was his heart and soul that won her over.
The 32-year-old shared a telling Instagram message featuring an illustration of a man embracing a woman, with the caption: "I fall in love with souls, not faces." The Crazy, Stupid Love singer faced criticism for the age gap romance and faced a backlash from One Direction fans for taking the singer, who is ten years her junior, off the market.
Earlier she responded to her critics, decrying the rivalries between women. In the message to her 2.3 million followers, the former Girls Aloud singer said: "Girls compete with each other, women empower one another. It can be so hard at times being a girl, for sooo many reasons! But we don't have to make it harder for each other.. Why do we still feel the need to do that ??
"I don't understand it," she continued. "I have always been a Girls girl, and love other strong women. That is why I surround myself with them, and that is why I try to empower others.
"'Trying to pull another person down, only speaks volumes about your character.! And not a thing about theirs.. There's nothing more powerful or beautiful than an inspiring, strong women that you can look up to or turn to... Be one!!!" she concluded.
The message seemed to hit home and was liked 26,000 times. Finally winning favour, the former Girls Aloud singer was in playful mood, showing off her angelic side with a selfie on Snapchat with enhanced blue eyes and a halo. "Finally got my halo," she said.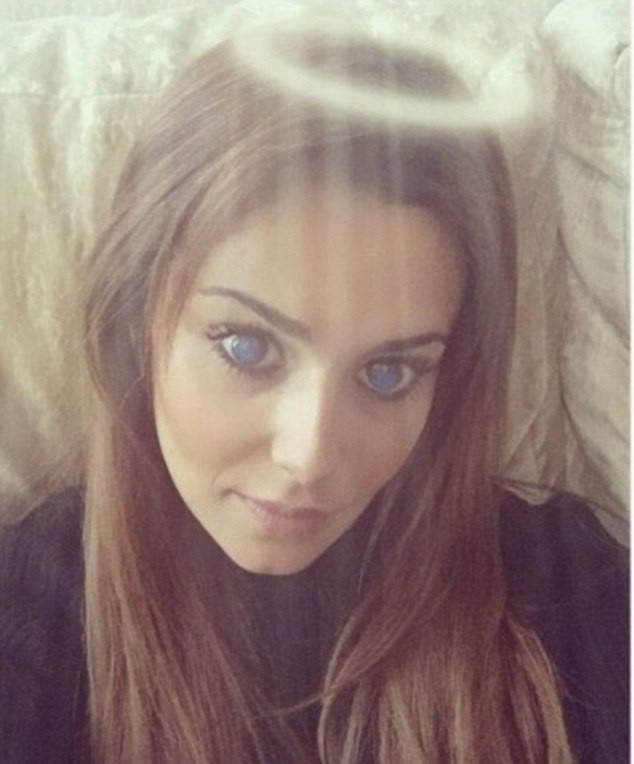 The unlikely romance reportedly blossomed between Cheryl and Liam in December, after the pair were set up by Simon Cowell. They have been teasing fans about their relationship with posts on Twitter ever since.
After being spotted shopping together in Tesco, the couple are thought to have moved in together and were seen looking cosy at Crockfords casino in London's Mayfair on Saturday night. Liam put an end to the speculation after posting a gushing message on Instagram, professing his love for his new girlfriend.
Posting an image of her on 8 March, the 22-year-old singer made the public declaration, writing: "Happy #internationalwomensday to my favourite woman in the world hope I make you as happy as u make me X."
While some have dismissed the romance as a publicity stunt, the loved-up couple can't help but share their joy on social media as the romance plays out in public.