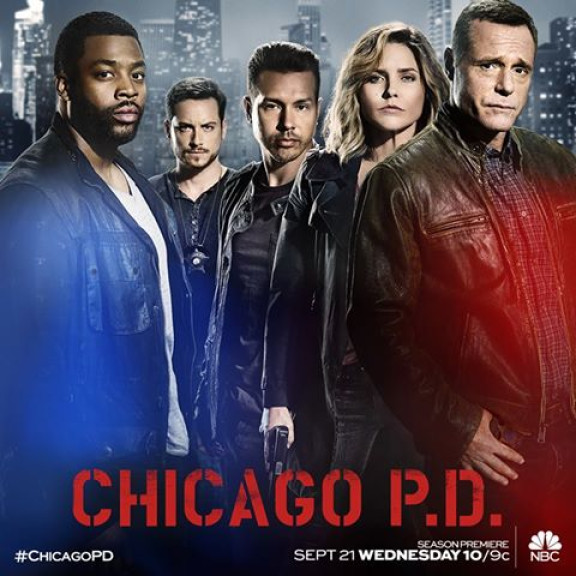 Chicago PD season 4 returns this Wednesday on NBC and fans can expect plenty of drama in the lives of the officers of the Intelligence Unit. While Henry "Hank" Voight is devastated after his son Justin's death in the season 3 finale, detectives Erin Lindsay and Jay Halstead are set to explore a new side of their relationship.
Click here to watch the special episodes live via NBC. The link can only be viewed in the US.
Jesse Lee Soffer, who plays Halstead in the popular NBC police procedural drama, has teased that the couple may move in together. "So Halstead and Lindsay, this season, might be getting a little domesticated," he told Entertainment Weekly. In the previous season, Erin and Jay were planning to buy a new home where they can spend more time with each other.
While sharing the same house, the couple will get enough time to take their relationship to the next level. "It'll be really interesting to see how they work together and then ... play together, if the relationship's still going to work if they live together. Because to this point, they're partners, and they got each other's backs, and they enjoy the relationship when it's convenient for them, and this is taking a big step forward. It'll be interesting for the writers and for us, as the actors, to play out where that goes."
Moving on from personal issues, the detectives will get back to their job to solve a murder-arson case. Here is the synopsis of the premiere episode titled The Silos.
Chicago PD season 4 episode 1 will air on Wednesday (21 September) at 9/10 CT on NBC.