Celebrity breakups tend to follow a certain pattern once the news is revealed to the world. The story breaks, showbiz editors of tabloids and magazines across the world sadly fire up Excel, and update their 'Who's boning who' spreadsheet. We read the news, sigh a little, or wonder who the hell they are, and move on. Most of the time.
But occasionally you get a super-breakup, a turbo-split, that's so shocking and powerful it sends ripples not only through the celebrity circuit but your own life, and you begin to question everything you hold dear. And the latest, according to reports, might just be the supernova of them all – Angelina Jolie has filed for divorced from Brad Pitt.
Big deal, you might say. Big deal?! Honey this isn't just a big deal, it's the deal to end all deals. We were there at the beginning, we poked our nose in quite a few times in the middle and, by God, we'll be here at the end drinking it all in. This is one party everybody wants to be the last to leave, and Angelina's just switched all the lights on and is holding out your coat. How could they do this to us?!
So just why are we so interested in Brad Pitt and Angelina Jolie's relationship – so feted it even acquired its own portmanteau with Brangelina? The coupling's popularity, not to mention notoriety, probably comes from the fact it allegedly started, like many affairs do, at work and, well what do you know, Brad was with somebody else at the time. Instant soap opera! As Brad and Angelina's perfectly shaped eyes met across the set of the execrable Mr and Mrs Smith in 2005, they could hardly have imagined the ferociousness of the public's gaze to come.
Say a prayer today for Jennifer Aniston, who will once more have to answer questions about her ex-husband when she'd probably much rather be rebuffing tittle-tattle about her uterus.
Pity also poor Jennifer Aniston, Brad's then-wife, who suddenly found herself not only single, but the subject of a bizarre spectator sport in which she was, in a way, an unwilling participant , on the losing side. She had people she'd never met standing up for her and wearing Team Jen T-shirts. Fans probably thought this was cute and loyal; Jennifer herself, I imagine, thought it was a huge waste of time and energy. Brad had gone, his sock drawer empty. No amount of Team Jen merchandise and online ribbing of Jolie was going to change that.
Our fascination with celebrity romances is odd but understandable, in that we see elements of our own relationships in them – be it things we lack or ways we perceive we're better off. Most of all we love a good gossip and – interspersed with the usual Hollywood perfection and glossiness – the opportunity to imagine what it must be like when Angelina gives Brad hell for not separating colours from whites in the laundry, or Brad whinging at Angelina that she leaves coffee mugs next to the bed.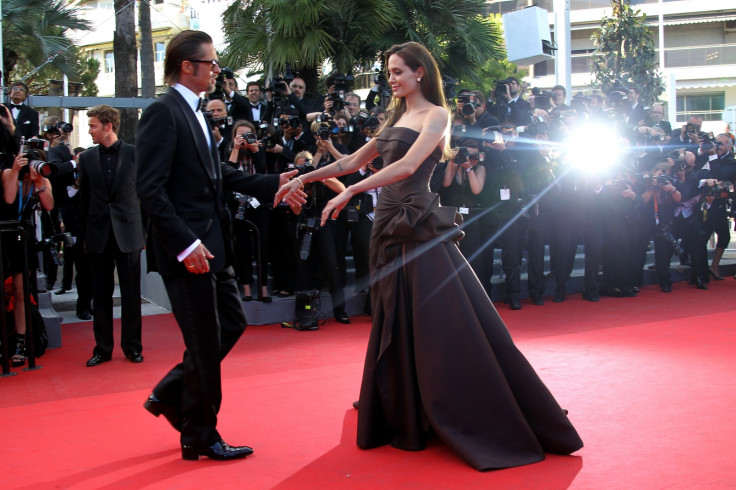 Even odder, however, is our preoccupation with them going wrong. Split rumours sell magazines and get clicks, and even once the relationship is over, we mourn them more perhaps than even our own breakups. Jennifer Aniston, now married to someone else, still gets asked about Brad, and barely a column inch goes by about Britney Spears or Justin Timberlake without their long lost love affair getting a mention – a relationship, by the way, that ended in 2002.
Britney's been married and divorced twice since and has two children; Justin's also hitched to someone else and is enjoying fatherhood. And yet we can't help but wonder, or hope, what it'd be like if they were back together, reunited forever in their quadruple denim formal outfits. For us, it's never over. Their continued independent existence denies us our picture-perfect nostalgia moment.
For us, it's never over. Their continued independent existence denies us our picture-perfect nostalgia moment.
It's even harder for us to deal when the erstwhile couple played lovers on screen. Kristen Stewart and Robert Pattinson, Ryan Gosling and Rachel McAdams, even going way way back to Johnny Depp and Winona Ryder, we want the magic of the movie to live on, puzzled by the fact that the on-screen chemistry and happy ending doesn't always translate into real life.
It's disappointing for us that Brangelina are heading in two different directions and will no longer be the united entity of true love some of us had pinned our hopes on, but it's even more disappointing for them, and their children. Also, say a prayer today for Jennifer Aniston, who will once more have to answer questions about her ex-husband – when she'd probably much rather be rebuffing the usual rumours of a Friends reunion or even the tittle-tattle about her uterus.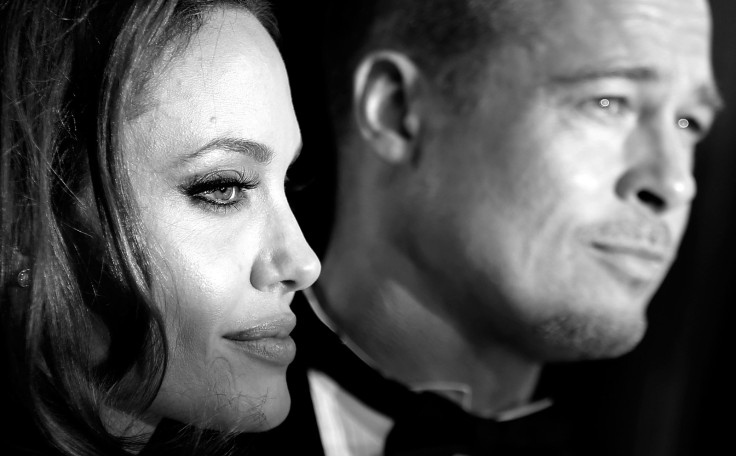 If it's over, let's let it be over. Celebrity relationships past and present are like our comfort food in an uncertain world, but like all separations, it needs to be a clean break, for all our sakes. Brad and Angelina are breaking up with each other, but the Brangelina dream is dumping us, too – and we really need to move on. Nobody wants to be the obsessed ex who can't let go, do they?