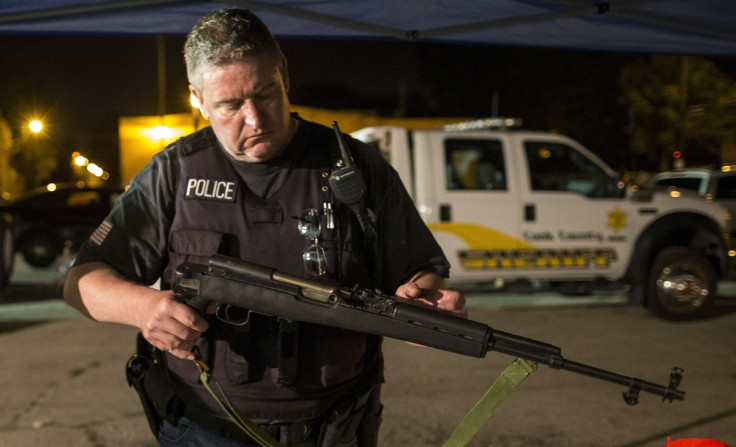 The terrible toll of gun deaths in America has tormented the presidency of Barack Obama unable to even moderately curtail the absolute right of gun ownership so entrenched in America's political DNA. Now the media's scrutiny of the issue has turned to the city where Obama first forged his political reputation, Chicago where gun crime, poverty, racial tension and policing have fused into a nightmarish vision for parts of America's second city.
Police statistics clearly show this. Between January and the end of March 2016, there were 677 shootings, a staggering 88.5% increase from the 359 over the same period in 2015. Levels of violent crime are also up and the first quarter of this year saw 141 murders across the city - more than Los Angeles and New York put together - and a 72% rise compared with 2015.
Arthur Lurigio was born and bred in the city and is professor of criminal justice and psychology at Loyola University. He told IBTimes UK that such a spike in violence left him both "surprised and alarmed".
"Sometimes the first quarter is a harbinger of what is to come. The homicides are concentrated in areas of inter-generational poverty, disenfranchisement, disinvestment, very high school drop-out rates and there are extremely active gang factions," he said.
But his view is that the seeds of segregation were sown decades ago, not recently. Riots in the 1960s led to a swathe of the city known as the West Side being burnt down, and since then there has been little reinvestment in those communities.
"The numbers of homicides we are looking at are nowhere the numbers that the city experienced 30 or 40 years ago, but when the number of homicides in Chicago surpassed the number of homicides in New York and Los Angeles, that is when people became alarmed. That is a statistic that people can appreciate and understand," he said.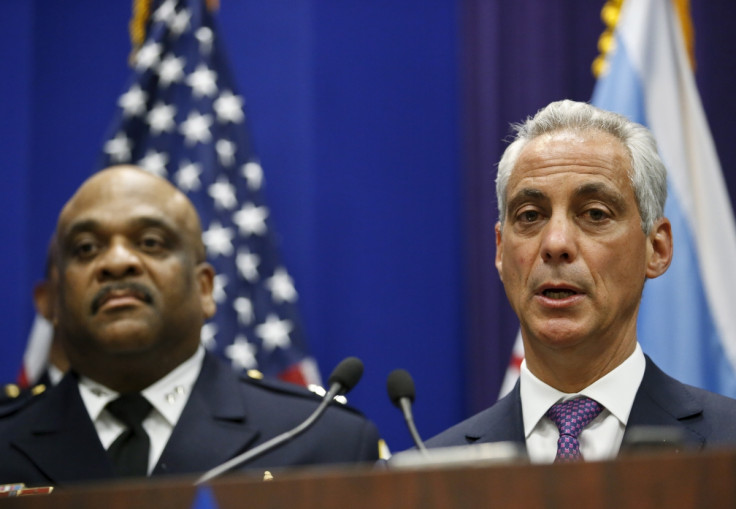 Experts do not put down the reasons for the uptick in violence to one factor. One partial explanation was that there were record high temperatures over the first quarter of this year.
Temperatures are also running high in community relations, especially since October 2014 when 17-year-old black teenager Laquan McDonald was shot in the back 16 times by white police officer, Jason Van Dyke. This was compounded by a delay in releasing video footage of the incident, which almost brought down the mayor Rahm Emanuel, formerly Obama's chief of staff.
Since the McDonald incident, police conduct has been affected. In the first three months of 2015, Chicago's police officers stopped and searched 157,346 people for suspicious behaviour. This year, that number dropped to 20,908 - down 86%. This is put down to a drop in morale and a reluctance to stop and search for fear of becoming the next YouTube video that goes viral.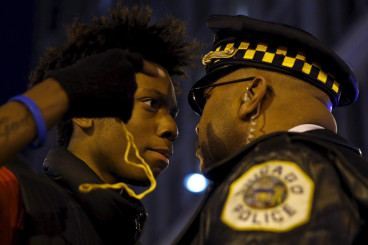 Also, a passage of law influenced by the American Civil Liberties Union to combat racial profiling now requires police to fill out up to 60 pages of forms every time they stop someone.
Professor Lurigio said there is a "strong association" that less police "has created a vacuum of power which gang members are filling.
"There has been a breakdown, the worst in the city's history, in the relationship between the police and minority communities. It has always been a precarious relationship, but it has never been worse than it is now.
"Having less of a police presence has emboldened the gang members to engage in more criminal and violent activities," he added.
Negative image of the city
However, the negative image of the city is based on five of the 25 police districts, and Chicago's murder rate is only a third of that of St Louis, Detroit and New Orleans. Many say the new nickname for the city of "Chiraq", a portmanteau of Chicago and Iraq reinforced by the title of a film by acclaimed director Spike Lee, is an unfair one.
Natalie Moore is a journalist whose book The South Side, A Portrait of Chicago and American Segregation, has a chapter titled "We are not Chiraq".
She told IBTimes UK, "I think (the term Chiraq) is racist, it militarises our neighbourhood. I think it is a very skewed way of looking at the violence and it promotes the trope of black-on-black violence. Gun violence has always been a problem going back to Al Capone, but focusing on numbers can be harmful."
The focus for mayor Rahm Emmanuel is policing. He surprised many when he ignored the city's police board recommendations and selected Eddie Johnson as his top cop.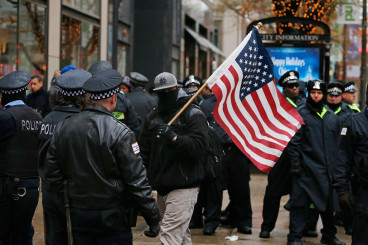 As the new interim police superintendent, with a respected standing among the city's black community, Johnson told the Chicago Tribune gang conflicts fuelled the violence, but the culprits were only "a small segment of the population".
"I would say policing is one of the mayor's biggest challenges. Sometimes the mayor and police get too much credit when things are going well and too much blame when things are going south. Police don't prevent crime, they solve them, they are supposed to be a resource," Moore said.
Worried about how gun offenders were getting younger, Johnson will reach out to community leaders.
Exodus of millionaires
He also wants to make police stops smarter, telling the Tribune that at the same time they had to "engage the bad guy because we took an oath to protect the citizens of Chicago, and we have to be professional, respectful and fair and as long we do that the public will regain trust in us".
However, the image of the city is said to be driving people away. An analysis by New World Wealth found that there was an outflow of 3,000 millionaires from the city in 2015 driven out by 'rising racial tensions(and) rising crime levels', although Google has set up a headquarters there, which is expected to be a boost.
Natalie Moore said: "In Chicago there is a shrinking middle class, you have a rich population that has gotten bigger and a population of poor people that has got bigger and the middle class is being squeezed.
"Chicago is a fascinating city. It is diverse, it is a third white, a third black and a third Latino and we do have wealth and we do have poverty and we do have a diverse economy. In some post-industrial cities you don't see that," she said.