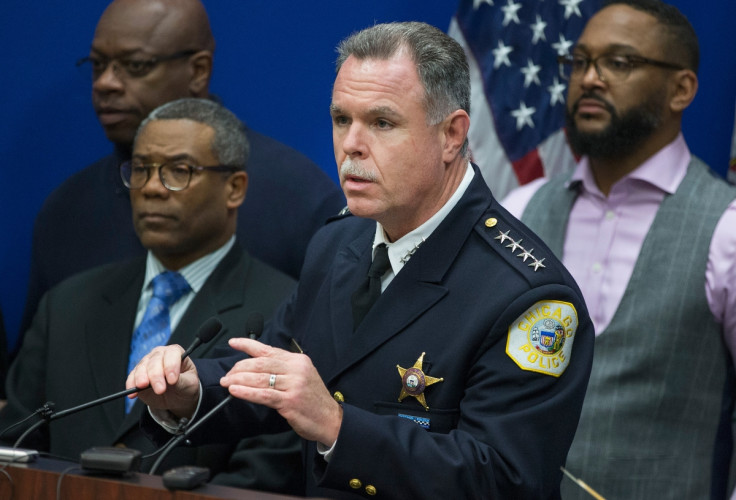 Chicago Mayor Rahm Emanuel announced on 1 December that he had asked the city's police superintendent Garry McCarthy to resign following days of protests over the death of a black teenager by a white police officer. Emanuel, who has not escaped criticism either over the investigation, also announced he was creating a new police accountability task force.
Emanuel, McCarthy and Cook County State's Attorney Anita Alvarez have been at the centre of criticism after the city took 13 months to release the video of the 2014 shooting of 17-year-old Laquan McDonald by 37-year-old officer Jason Van Dyke. Van Dyke, who shot McDonald 16 times, was charged with first-degree murder in November and was released from jail on 30 November after posting a $1.5m bond.
According to Reuters, Emanuel said he was responsible for the way the case was handled but added the police superintendent was also responsible. The mayor called McCarthy "a distraction" in the investigation the same day an editorial Chicago Sun-Times called for McCarthy's resignation. Emanuel said the new task force was meant to rebuild trust in the city's police department.
There have also been calls for Emanuel, a former chief of staff to President Barack Obama and congressman, to step down. The mayor, who is in his second term, still has over three years left in office. NBC News reported that Emanuel ignored repeated questions about calls for his resignation during the press conference announcing McCarthy's ousting. However, the mayor's position is likely to attract continued criticism for the city's rise in crime and problems within the police department.
The footage of McDonald's shooting, which contradicted the police force's account of the 17-year-old lounging at officers, marked a breaking point for the city's residents. Following Emanuel's re-election, Chicago agreed to pay the teen's family a $5m settlement, saving itself from a lawsuit. However, protests continued throughout the city after the video's 24 November release. Protesters took to the Magnificent Mile shopping strip on Black Friday and by Monday (30 November), the National Association for the Advancement of Colored People (NAACP) was marching outside city hall, NBC News reported.
"Everyone has a role to play, and I'm just as responsible and accountable as everyone else in working toward that solution," Emanuel said. He added that McCarthy's firing was a beginning and not an end. According to NBC News, Emanuel noted that the city's overall crime rate had declined 34% in the last four years and that the police superintendent has worked to make the police department more accountable. However, declining trust in the police meant McCarthy could no longer lead Chicago Police Department.
The new five-member task force will be advised by former Massachusetts Governor and Chicago native Deval Patrick, Reuters reported. The panel is expected to make recommendations by 31 March to increase independent oversight of police misconduct, make sure that officers with repeated complaints are evaluated and establish a process for releasing videos of police incidents. According to Reuters, federal authorities have an open criminal investigation and the US Department of Justice may still investigate Chicago's police force.