China: 7-year-old boy who does homework under streetlamp hailed a role model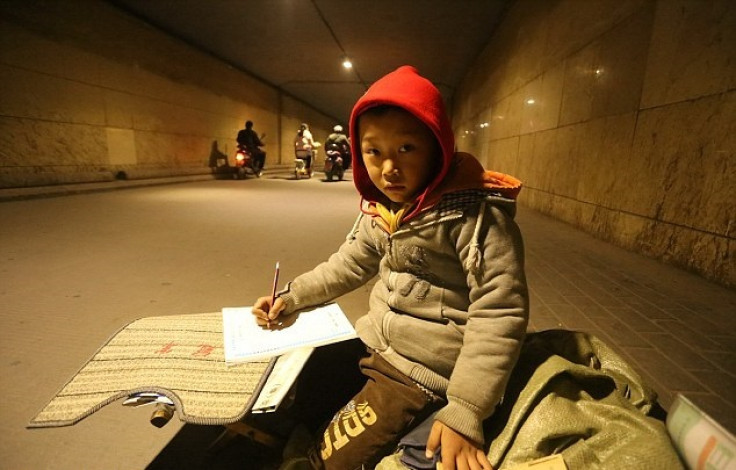 A seven-year-old Chinese boy has won hearts for his dedication to his studies, after he was spotted trying to do his homework under the light of a streetlamp in a tunnel, as his parents hawk their wares. Li Yihang, a student at a primary school in Zhengzhou, central China, is daily seen by passing drivers, sitting on the pavement hunched over a small folding stool, as he tries to do his homework by the light of a street lamp. He balances his notebook on a mat that serves as a table top.
The seven-year-old does his homework every night this way, while his parents attempt to scrape a living selling bags and other items from the back of a motorised tricycle nearby.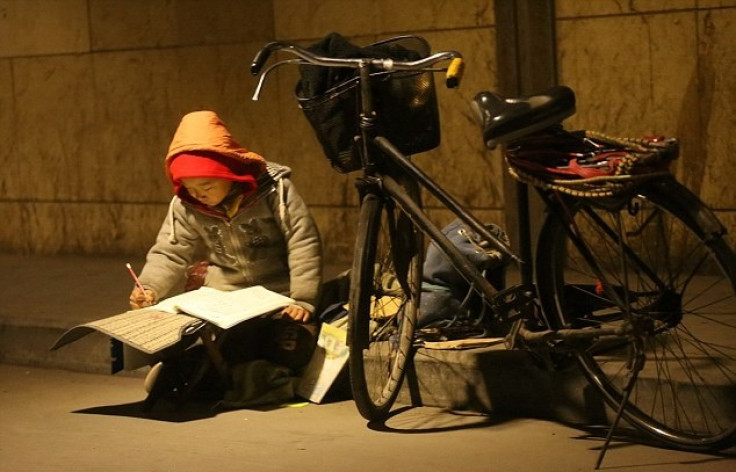 Li stays with them until at least 11pm every night, and is sometimes so tired he falls asleep on a mat on the floor while his parents finish their work for the night People's Daily Online reports.
Heartbreaking photographs taken on November 8, capturing the boy's circumstances have been circulated on Weibo, China's equivalent of Twitter.
Li has become an unexpected role model for his dedication to his studies in spite of the challenges he and his family face.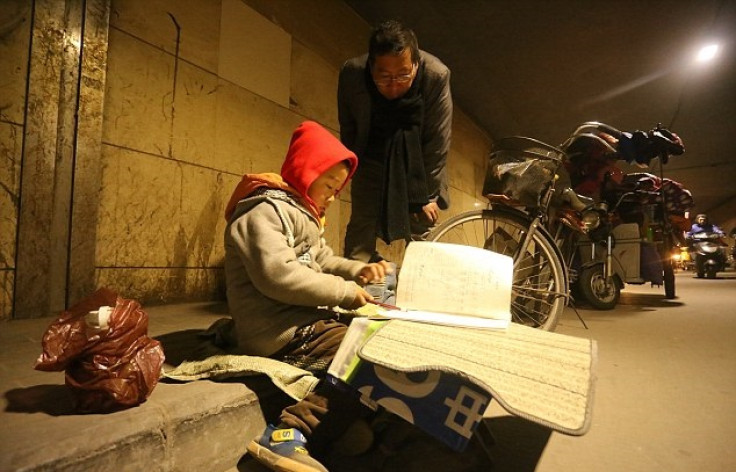 © Copyright IBTimes 2023. All rights reserved.