China Puts Japanese Politician Takuma Sakuragi on Trial for Breaking Bad-Style Drugs Crime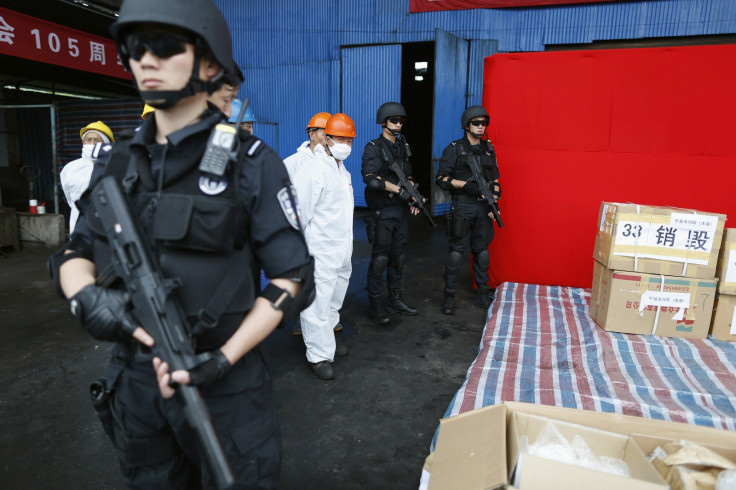 An elderly Japanese politician is facing the death penalty in China after being caught with a haul of methamphetamine.
Takuma Sakuragi was arrested at an airport in the southern city of Guangzhou last October, when more than 3kg of methamphetamine were found stashed inside 28 bags. The drugs had been concealed in women's platform boots.
Public security officials said Sakuragi was on his way to Shanghai via Guangzhou airport when he was detained.
Methamphetamine is the base ingredient for crystal meth, the narcotic manufactured so profitably by Walter White, the lead character in hit US TV show Breaking Bad.
Sakuragi claimed he was given the samples by a Nigerian businessman he met during a business trip to Guangzhou.
Court documents claim the suspect's trip was organised with a man named Gemadi Hassan, who helped him book and check into a hotel in the city.
Sakuragi is standing trial with two other defendants from Africa. They were named as Aly Yattabare and Mohamed Soumah.
Sakuragi denies the charge, but may not be too happy about some comments by his lawyer, Chen Weixiong, who said defending the elderly politician made him feel like "Don Quixote", the eponymous protagonist in a classic Spanish novel who specialises in preposterous explanations.
"[We are] attempting the impossible," Chen said. "The biggest challenge now is the fact that he did carry 3,200 grams of [drugs] in his bag.
"We are going to argue he was not aware of the existence of drugs," he said. "We will try our best. The best outcome would be [an acquittal]."
Drug trafficking is a capital offence in China. Four Japanese citizens were executed in 2010 for possessing drugs.
© Copyright IBTimes 2023. All rights reserved.