Chinese Father 'Kills Students Over Daughter's Summer Homework Controversy'
Man kills 3 children, and stabs five more and a teacher, at a school in Chengguan, Hubei province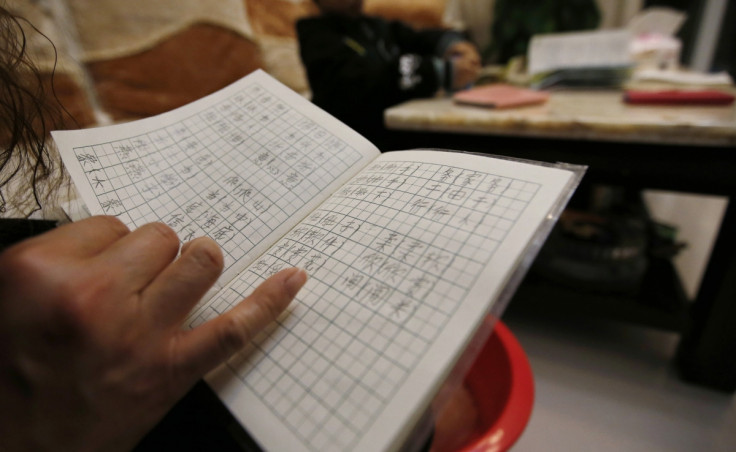 A man killed three children and stabbed another six people at a school in central China, before leaping to his death, in what detectives believe was a revenge attack against the school board's decision to not register his daughter for the new academic year.
The 40 year-old man, with the family name 'Chen', entered the Dongfang primary school in the town of Chengguan, Hubei province, on the morning of Monday, 1 September – the first day of school after the summer break in most Chinese schools.
Chen stabbed eight pupils and a teacher with a knife, before jumping out of fourth-floor window as he tried to evade arrest, local officials said.
He died at the scene, Xinhua news agency reported.
The six survivors were rushed to a local hospital. Two of the injured students are said to be in serious conditions.
Chengguan township official Deng Yunshan said police have launched an investigation into the incident.
Academic pressure leadin to violence
The ages of the victims were not immediately released, but Chinese primary schools typically teach educate between 6 to 11 years-old.
According to a preliminary investigation, the attacker was the father of a pupil, Chinese state broadcaster CCTV News reported on its official microblog.
The man reportedly went on the killing spree after school officials refused to register his daughter for the new term, as she has not completed her summer homework.
China's ultra-competitive schooling system, in which corporal punishment is widely used as an educational method, is renowned for the high pressure it puts on pupils.
Beijing's long-running one-child policy has resulted in most students being only children who carry the entire load of their family's' aspiration to success.
Security in many Chinese schools has increased, according to China's Xinhua news agency, following attacks on children in schools and kindergartens carried out in the last few years. In one attack in March 2010, eight children were killed outside their elementary school in Fujian Province by a man.
© Copyright IBTimes 2023. All rights reserved.