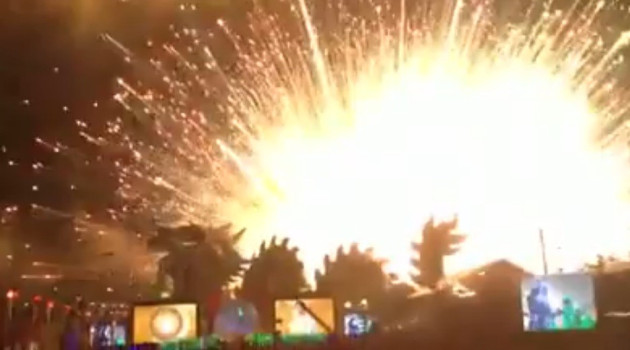 Fireworks set off during an official Chinese New Year celebration in Thailand, have killed three people and injured several others after they sparked a blaze that set fire to homes.
Suphanburi Governor Somsak Phureesrisak told the Thai Public Broadcasting Service (TPBS TV) by telephone the three people, who have not yet been named, were killed as at least 20 houses burned down late Tuesday.
Somjate Promsuntorn, head of the Disaster Prevention and Mitigation Office, said at least 20 people were injured. A local hospital, however, told Springnews.tv that it had treated 57 people.
The fireworks were part of an elaborate celebration led by former Prime Minister Banharn Silpa-archa. His political machine dominates prosperous rice-growing Suphanburi province.
He told TV Channel 9 the celebration would continue but without any more fireworks.
Spectators at the display were able to capture the blaze on video:
You can view an alternative video here