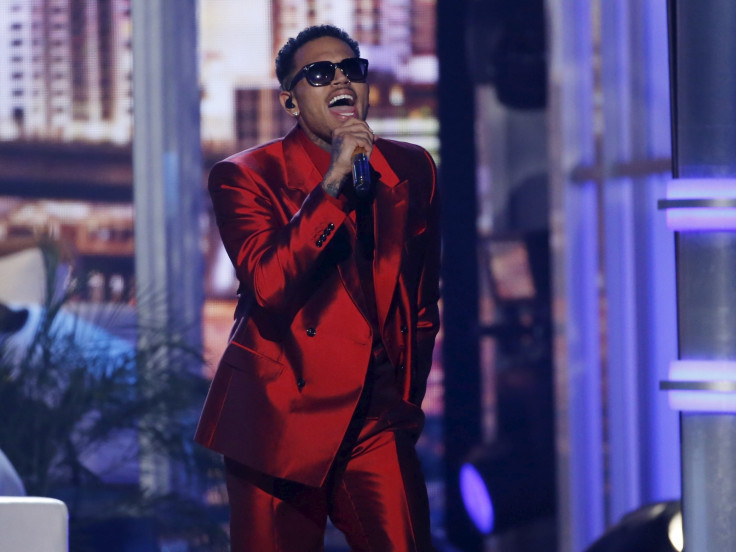 A furious Chris Brown has denied fraud allegations against him after being banned from leaving the Philippines.
In a short clip reportedly posted on his Instagram account, the Ayo singer is said to have embarked on a rant claiming to be unaware of the accusations that he breached terms when cancelling a concert in the country six months ago.
According to various reports, the singer said: "Can somebody please tell me what the f**k is going on? I don't know. I'm reading headline after headline. What the f**k? What the f**k is going on?"
Another video clip shows the r'n'b star break-dancing in a hotel room while practising what he will tell customs at the airport: "I didn't do nothing."
The 26-year-old performed a concert in Manila before trying to board a flight out of the capital on 22 July.
However, Christian group Iglesia ni Cristo (Church Of Christ) is said to have filed a fraud complaint against Brown preventing him from leaving the country.
The issue is said to be in relation to a New Year's Eve concert the Grammy-winner cancelled on 31 December 2014.
The Guardian reports that Brown must prove to the immigration bureau that there are no grounds to charge him with fraud before he is permitted to leave.
Unconfirmed reports claimed the Loyal hitmaker had flown to Hong Kong, however, Elaine Tan, a spokeswoman for the Bureau Of Immigration, denied this to the AFP.
It is believed Brown had been hoping to fly out on his private jet, which is said to be waiting at a hangar.
The singer informed fans of the NYE concert cancellation via Twitter, citing "unfortunate circumstances" as an explanation.
Concert organisers later claimed it was because the singer had lost his passport.
IBTimes UK has contacted Brown's reps for comment.