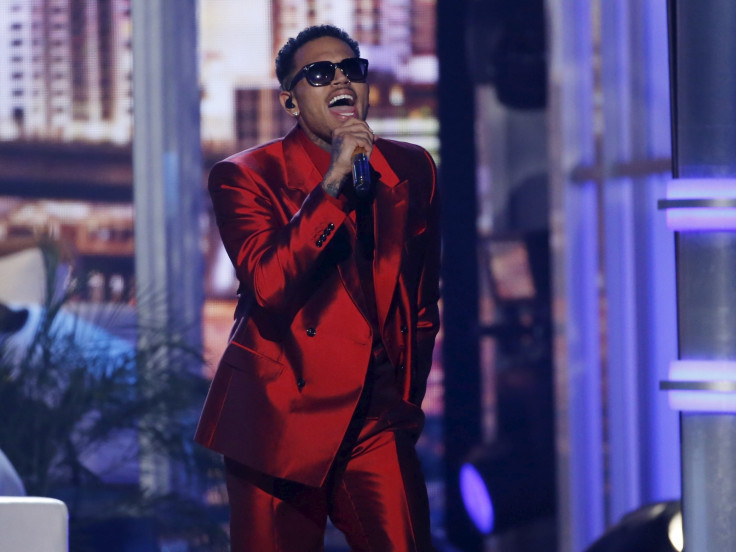 He has avoided run-ins with the law since his probation officially came to an end in March 2015, but it seems that trouble just follows Chris Brown wherever he goes.
The r'n'b superstar was barred from leaving the Philippines on a private jet on 22 July following a legal dispute over a cancelled New Year's concert.
CCN has reported that the 26-year-old singer, who performed in the country's capital the night before, was delayed in jetting to Hong Kong after allegations of fraud were brought against him and his promoter, John Michael Pio Roda.
A religious group called the Maligaya Development Corp (MDC) accused Brown of snubbing the Iglesia Ni Cristo's (INC) New Year's Eve party in December 2014 at the Philippine Arena in Bulacan.
"After being paid for both their services, Mr Brown failed to appear and perform at the concert, to the damage and prejudice of MDC," said INC lawyer and MDC chief operating officer Glicerio Santos IV in a letter to Justice Secretary Leila de Lima.
As a result of the complaint, the Philippines Department of Justice placed the singer and promoter on the "lookout bulletin" and they had to wait for clearance by the Bureau of Immigration.
Bureau of Immigration spokeswoman Elaine Tan said that the organisation has to "take prudent steps to verify on the status of the criminal case against the subjects".
"If the concerned agency raises no objection to the departure, then we will allow the subject to leave," Tan said.
His legal woes come just days after the Loyal hitmaker's home was targeted by three armed robbers, who held his aunt at gunpoint.
TMZ reported that the thieves forced their way into the six-bedroom, 8,317sq-ft property and ordered the star's aunt into a closet after pointing a gun to her head. Although the woman managed to call 911, the robbers had fled the scene with money and valuable goods by the time police arrived. Brown was not at home when the raid occurred.