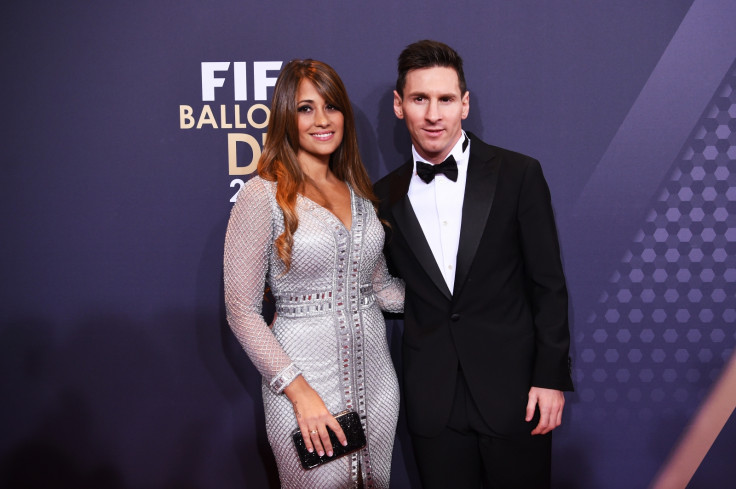 Lionel Messi has been spending some quality time with his family in Ibiza, Spain and his girlfriend Antonella Roccuzzo has ensured that the world gets a glimpse of their exotic holiday. The 28-year-old partner of the soccer star posted an adorable photo of the two together on Instagram.
Dressed in a pink ensemble, Roccuzzo is seen planting a kiss on Messi's cheek in one of the photos, which she captioned with some emoticons. Earlier, the mother-of-two had shared a happy photo of her boys that featured Messi with his two sons – three-year-old Thiago and 10-month-old Mateo.
"My boys. It's impossible to love them more. I have such a gorgeous family," Roccuzzo shared along with the image. She followed up the family photo with a serene click of the sunset. The 29-year-old Argentine footballer was also photographed sharing a romantic moment with his long-time partner.
The couple's holiday in Spain comes following some tough time for the football star and his father Jorge Horacio Messi, who were earlier found guilty of tax fraud. A Barcelona court even sentenced Messi and his father to 21 months in prison. However, the report goes on to claim that it's unlikely that the FC Barcelona striker would actually serve time in prison.
Meanwhile, Barcelona have launched a campaign urging fans to "express their sympathy" and support Messi as he appeals against the prison sentence.