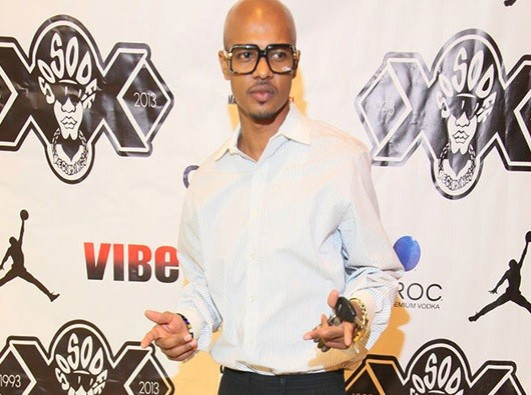 Kriss Kross star Chris Kelly has died aged 34 from a suspected drug overdose.
The rapper, who found fame as one half of the 90s duo, died in Atlantic Medical Centre in Atlanta. He was found unconscious by police at his home.
Cause of death has not been confirmed but Cpl Kay Lester, a spokeswoman for Fulton County Police said: "It appears it may have been a possible drug overdose."
An autopsy will be held.
"It is with deep sadness that we announce that our beloved Chris Kelly passed away on May 1," a joint statement by So So Def (his former record label) and Kelly's mother, Donna Pratte said.
"To millions of fans worldwide, he was the trend-setting, backward pants-wearing one half of Kris Kross, who loved making music. But to us, he was just Chris - the kind, generous and fun-loving life of the party."
Kelly, best known as Mac Daddy and Chris Smith, known as Daddy Mac, catapulted to superstardom in the early 90s after being discovered in an Atlanta shopping mall by music mogul Jermaine Dupri.
Their 1992 hit, Jump, from their multi-platinum debut album Totally Krossed Out, became a No 1 smash around the world.
Kris Kross became well-known for wearing their clothes backward as a gimmick and toured with Michael Jackson, appeared on TV shows, and had a video game based on them.
Although they had other hits like Warm It Up, and Tonite's tha Night, the teen rap duo were never able to emulate the success of their first song.
Stars including rapper LL Cool J and singer Monica reacted with shock and disbelief.
Dedicating his new song Jump on it to the rapper, LL Cool J said: "RIP Chris Kelly. This song is now officially dedicated to you. May God embrace your soul and lift up your family."
Monica wrote: "Chris Kelly, may the peace of God comfort your family and all of those who love u."
Singer and actress Keri Hilson posted: "Rest in Peace, Chris Kelly. Kriss Kross lives forever. Thank you for the memories. #AtlantasOwn"