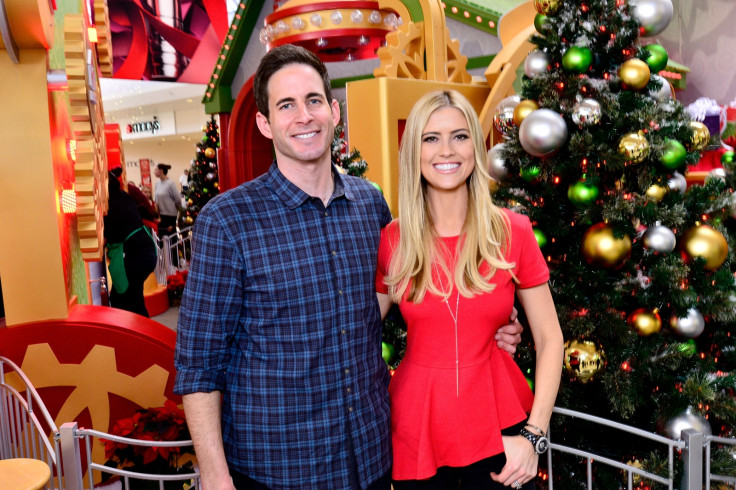 Flip or Flop exes might be moving ahead in their lives after filing for divorce, but Tarek El Moussa still has hopes of reconciliation with his co-host and ex wife Christina in the future.
The 35-year-old HGTV star weighed in on the chances of a reunion with his estranged wife and if his words are any indication, the doors are not shut to their relationship.
"Maybe, like, 10 years from now," Tarek told Entertainment Tonight dishing about the possibility of the two getting back together.
"Honestly, it took a lot of work to get to a good place for both of us, that I think we are at the point where we aren't looking back, we are looking towards our future," he added.
Despite going through a public split with Christina and consequent media scrutiny, TV's favourite house flipper seemed to be hopeful about what's coming ahead in his life. "I don't know where the future is going to take me, but you never know," he said.
The El Moussas announced their split in December 2016 and by January, Tarek had filed for divorce and even asked for spousal support from the 33-year-old co-host of Flip or Flop. Amid rumours of on-set tensions and cheating allegations, the couple recently returned to the limelight and addressed their relationship woes in interviews.
"You know, we just had chemistry," the father-of-two said recounting the old days with Christina. "If I look back, we were absolute best friends, we were soul mates. We were arm in arm and for many, many years, we were the couple that other couples would be jealous of. All the married friends would say, 'Man, you guys are the best, you get along so well,' and over time, it just started to fade."
Moving forward, however, the pair commits to focusing on co-parenting their two children – daughter Taylor, 6, and son Braydon, 18 months and harmoniously working together.
"There are challenges. There are good days, bad days, but, you know, it's our job. We love what we do, so we fight through it. We know what we have to do to support our family and continue our career," the El Moussa patriarch admits.
As for demanding alimony from Christina, the reality TV star assures that he isn't going to fight for it.
"I just checked a box, at this point, I don't have to go after any alimony. I mean, we do everything jointly," he explained.