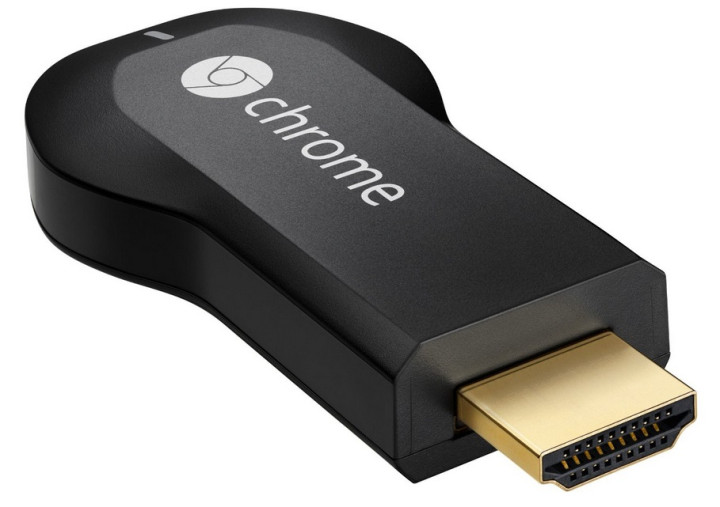 Support for Google's Chromecast, the video streaming dongle which has become a major hit, has been added to Sky's Now TV services, removing the need to buy the company's own Now TV Box.
Now TV, the on-demand service for films, sports and entertainment from Sky was launched in 2012, with the broadcaster offering customers the option of buying a £10 Now TV Box to connect to their TVs and access the content.
From this week customers downloading the Now TV app for iOS or Android devices will see a cast icon at the top of the screen, which will allow them to stream the content to their TVs.
Now TV offers users the chance to access Sky's film, sport and entertainment content without having to sign up for a long-term contract. The company's sells daily or weekly sports packages (£7 and £11 respectively) as well as monthly film and entertainment passes (£9 and £5 respectively).
While adding Chromecast support to Now TV will limit the number of boxes sold by Sky, the business model for the service was never based on selling a lot of set-top boxes.
Now TV is already available on over 50 devices from smart TVs to games consoles.
Google's Chromecast launched in the US last year but moved outside North America for the first time in March of this year, launching in the UK and 10 other countries.
The dongle connects to your TV's HDMI port and allows you to stream content such as video, images and music to you big-screen TV from your laptop, smartphone or tablet.
While the number of apps supporting the Chromecast initially was limited, this has increased dramatically in recent months with major names like BBC, Netflix and Google's own YouTube all supporting the device.
The Chromecast went on sale through Google's Play store in the UK for just £30 in March, but recently that price has dropped even further with numerous retailers offering the device for sale for just £18.