Ciara and Russell Wilson: I Bet singer slammed for bringing son to Seattle Seahawks training camp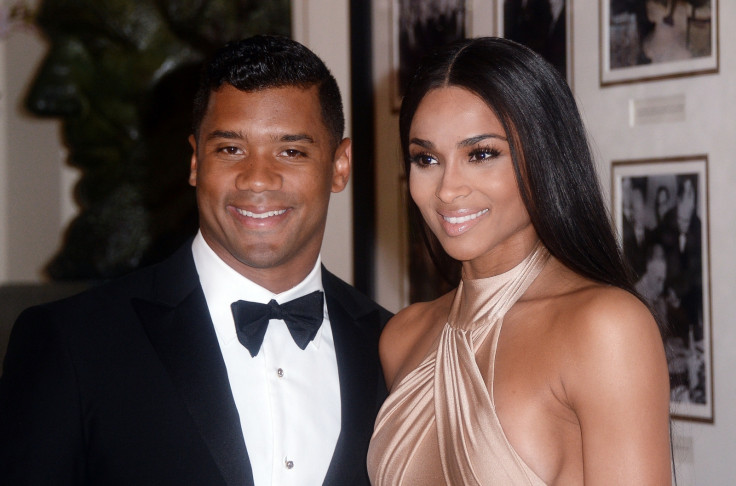 Their blossoming relationship has always been subjected to scrutiny but r'n'b singer Ciara has received a fresh bout of criticism after photos emerged of her son, Future Zahir Wilburn, hanging out with her beau Russell Wilson at the training ground of his baseball team Seattle Seahawks.
Wearing matching jerseys, the NFL player and one-year-old can be seen playing with each other and hugging as Ciara, 29, watches on proudly. The pictures, which were taken on 31 July, have caused some social media users to blast the I Bet singer for allowing her son to bond with her new love interest.
Hours after the images surfaced, Ciara's ex-fiance Future posted a series of tweets that many believe was a reaction to the photos. The Turn On The Lights hitmaker wrote: "Never make a permanent decision over a temporary circumstance #umtoobossedup. Don't direct my tweets to kno punk a*s h*e [sic]."
The controversy was then fuelled by rapper T.I. who is said to have weighed in on the situation and reportedly commented under a photo of Wilson and Future at the training camp: "I'd go da F**K OFF bro!!! S**t way outta line to me.... But that's just me [sic]." It is not the first time Wilson, 26, has been pictured spending time with the toddler and he and Ciara have chosen to build a wall of silence amidst the criticism.
In July, Future, 31, addressed his ex-fiancee's new relationship and admitted he did not like the idea of Wilson bonding with his son. During his interview with radio station Power 105.1's Breakfast Club, the music producer said: "I'm not bitter. People think I'm bitter because she moved on. But I'm good. I'm taking care of me. I don't need him – she needs him.
"Of course I wouldn't want someone pushing my son. Like, that's the number one rule. Like, if I was a kid and my mum had a dude pushing me, I would've jumped out of the stroller and slapped the s**t out of [him]... you never do that in our community. You don't even bring a man around your son."
He added: "You know this dude for a few months and you're bringing him around your kid? Who does that? Nobody does that." Ciara and Wilson began dating in April and he has since revealed they are not having sex in a bid to maintain celibacy.
Watch Future's Breakfast Club interview:
© Copyright IBTimes 2023. All rights reserved.