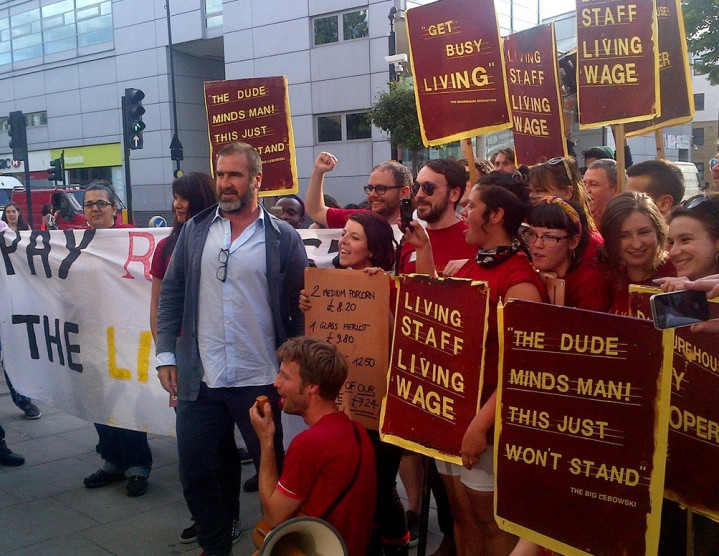 Cinema workers who won an agreement to receive a 26% wage hike after Ken Loach and Eric Cantona backed their campaign are now "likely" to stage industrial action after learning some staff face the sack.
The latest development comes after Picturehouse Cinemas, which owns The Ritzy Cinema in Brixton, warned workers that 20 jobs could be cut from the 93-strong workforce – representing a 22% reduction.
The staff at The Ritzy recently saw their pay increased to £8.80 ($14.17, €11.18) an hour by September 2015 – a 26% pay rise on its current rate.
But Picturehouse said the wage hike would be paid for with a job-reduction programme.
Nia Hughes, a Bectu union branch secretary at The Ritzy, told IBTimes UK industrial action was "likely" at the cinema following the move.
"[The probability of industrial action] is quite high. It's quite a volatile space at the moment since [Picturehouse] have put us in an unsure space because they are threatening people with their jobs," Hughes said.
"Just in terms of coming together, it's probably going to be quite likely."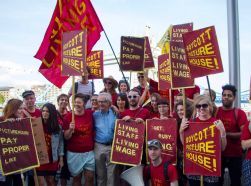 Hughes explained some of the union officials plan to have a meeting with company officials at Picturehouse's head office in London on 28 October.
The comments comes after film director Ken Loach backed the cinema workers' campaign for the London Living Wage – which is £8.80 at the moment but would be higher in 2015.
"Everyone has the right to a living wage," Loach said.
"It is sad and shocking that the Ritzy Cinema, which has an image of being radical and progressive, should fail to do this."
Manchester United legend Eric Cantona also backed the campaign after posing with workers earlier in the year who were protesting.
"The staff at the Ritzy recently agreed a pay package with Picturehouse Cinemas, which includes substantial pay increases across four years," a spokesperson for Picturehouse said.
"During the negotiation process it was discussed that the amount of income available to distribute to staff would not be increasing, and that the consequence of such levels of increase to pay rates would be fewer people with more highly paid jobs."
"No decisions have been made. As the extent of changes, if any, is not known, the company is following a statutory redundancy consultation procedure.
"We do not consider it is appropriate to comment further whilst internal discussions with the staff are in progress."