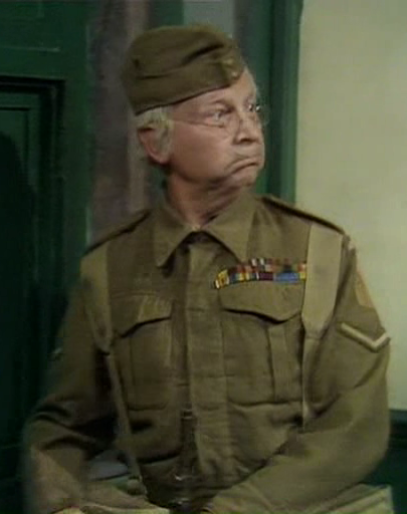 The actor Clive Dunn OBE, best known for his role as Lance Corporal Jones in the popular BBC series Dad's Army, has died aged 92.
The veteran actor died in Portugal following complications after an operation, his agent confirmed.
Known for his "don't panic" catchphrase on the BBC sitcom, he also achieved a number one single with his 1971 hit Grandad.
"It sold 90,000 copies in one day," he said. "I bought a house with it."
His agent, Peter Charlesworth, said the star would be "sorely missed".
"He will be a real loss to the acting profession."
Charlesworth said: "He had been a star since the mid-1930s. He was a young man playing old men even when he was young."
Famous for playing a World War One veteran in the much-loved BBC sitcom, Dunn himself served in WW2, spending four years as a prisoner of war after being captured in Greece.
Dunn, who was awarded an OBE in 1975, also appeared in other TV shows as Bootsie and Snudge, My Old Man and Grandad.
In 1986, Dunn wrote his autobiography Permission To Speak, another of his Dad's Army catchphrases.
Dunn, who played the role of Jones from 1968 -1977, married actress Priscilla Pughe Morgan in 1959 and has two daughters, Jessica and Polly.