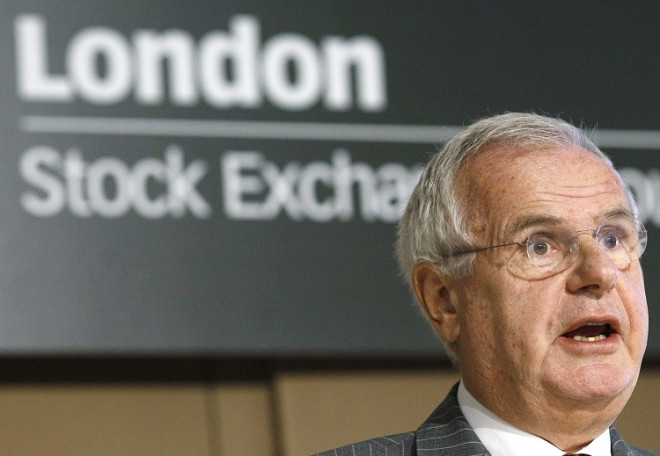 The person charged with the task to help overhaul the Co-operative Group has shockingly quit his role, only weeks after the chief executive Euan Sutherland stepped down at the "ungovernable bank".
Lord Myners announced his surprise resignation only a week before the troubled group is set to post a £2bn (€2.4bn, $3.4bn) loss and only a month after Sutherland quit his role as leader.
Last year, the Co-op awarded the former Labour minister a token £1 salary for his work as chairman of the Co-op's internal governance review, where he was meant to scrutinise the ethical organisation's democratic systems and control structures within two phases.
During the first phase, the review focused on primarily on the development of recommendations for strengthening the board structure, composition, working processes and board policies, following the scandal surrounding its former chairman Paul Flowers, that has allegedly been embroiled in taking hard drugs and engaging in paid-for sex orgies.
In Phase 2 of the review, expected to be completed in late 2014, recommendations will be developed for strengthening links with members, as well as with other customers of the group and its employees, in a bid to quell any concerns over the bank's stability, following the £1.5bn capital black hole in its balance sheets.
The Co-op Bank is one of UK's smallest lenders with 6.5 million customers and a 1.5% share of the current account market.
At the end of November, the Co-op revealed that Flowers scandal prompted a number of customers to leave its bank.
"Unless the group takes urgent steps to reform its governance so that it generates sustainable economic value, it will run out of capital to support its business," said Myners previously.
"Failings include a series of costly strategic misjudgments that have undermined the group's competitive position and severely eroded its capital base. The group board have collectively presided over losses of several billion pounds in the course of the last few years."
Unpopular Changes
Last month, Myners overhauled the Co-op's senior executive board only one week after the embattled company lost its chief executive officer Sutherland.
The Co-op announced in a statement that is also delaying the publication of its annual results and report and accounts, previously due on 26 March, until 17 April, while it deals with Sutherland's departure.
"I am pleased to be announcing these changes to our management team, which mean we are better positioned to tackle the complex issues we face," said Richard Pennycook, Interim Group CEO at the time.
"We are focused on the hard work needed to complete the development of our new strategy. This is the right team to deliver that strategy in the interests of all our stakeholders - customers, colleagues and members."
However, Myners' board changes were allegedly deeply unpopular.
"Our position is we are working towards and support the view that reform is needed. But if the group is simply presented with a menu that presents the Myners proposed position we will not support it," said Patrick Gray, president of the Midcounties Co-op.
Previously, Myners had said that he would quit if his proposals are rejected.
Co-op's Pain
Last month, the Co-op Bank announced a surprise £400m capital raising plan.
On 11 March, Sutherland resigned in a letter after deeming the bank "ungovernable".
Sutherland offered to leave, as the bank tries to overhaul its structure and strategy after near financial collapse and a sex and drugs scandal involving its former chairman Paul Flowers.
Sutherland is thought to be "demoralised and fed-up."
Trouble started in May 2013, after the Co-op Bank's head of banking Barry Tootell resigned after ratings agency Moody's suggested that the British government may have to bailout the lender.
Moody's slashed the bank's debt rating to "junk" status, due to concerns that the lender had a black hole in its balance sheet.
On 22 November, police arrested former chairman Paul Flowers, as part of an investigation into the supply of illegal drugs. He has since been bailed.
In January 2013, the Co-op unveiled the first set of details surrounding its benchmark internal review.
Co-op's Management Changes

Steve Murrells, CEO Retail:

Will maintain responsibility for Food, Pharmacy, Farms and E-Store but will also take responsibility for property and estates.

Martyn Hulme, Managing Director Co-operative Estates:

Will report to Murrells.

Rod Bulmer joins the Management Executive as CEO Consumer Services:

He was previously Deputy Chief Executive at The Co-op Bank. He joins the Group in June and will have responsibility for General Insurance, Funeralcare and Legal Services.

Alistair Asher retains his current role as General Counsel, along with his seat on the Bank Board and his Chairmanship of Co-operative Legal Services. Additionally, the Company Secretarial and Governance teams will report into Alistair.

Nick Folland, Chief External Affairs Officer:

He will be adding responsibility for all aspects of Membership and Social Goals to his existing responsibilities for internal and external communications.

Gill Barr, Marketing Director:

He will now report to Folland

Claire Davies has been appointed as Group Secretary:

She joins the business from Lloyds Banking Group. She will work closely with Alistair Asher and will report to Ursula Lidbetter, Group Chair, in the running of the Group Board and its Committees.

Sam Walker, previously HR Director Group Functions:

She has been appointed as Chief HR Officer and joins the Management Executive.

She succeeds Rebecca Skitt, who has left the business.

Paula Kerrigan joins the Management Executive as Chief Strategy Officer

She will continue to develop the Group's purpose and strategy.

A new Management Executive role of Chief Operating Officer will also be created, overseeing Finance/Procurement, IT, Risk and Transformation Delivery. Pennycook will assume this role once a permanent Group Chief Executive has been appointed.

Mark Craig, Director of Co-operative Relations, will be leaving the Group after more than 30 years.

Martyn Hulme, Gill Barr and Andy Haywood will give up their positions on the Management Executive, but will continue to oversee their respective functions.

Mark Summerfield has been appointed Managing Director of The Co-operative Banking Group. In that role he will run the General Insurance business as well as overseeing the ongoing work to separate the Group from The Co-operative Bank.