Hundreds of people have attended the funeral of a Saudi student who was stabbed to death while walking through a footpath in Colchester.
Nahid Almanea, 31, was stabbed 16 times during an attack at Salary Brook Trail on the morning of 17 June.
The University of Essex student was buried in her hometown of Al Jouf, Saudi Arabia, after Essex Police released her body back to her native country.
Photos have emerged which are believed to show a huge crowd of mourners attending the funeral.
Almanea's funeral prayer was held at Khadem Al Harmain Mosque in order to accommodate the huge crowds for her burial at Al-Laquait cemetery, according to local media.
Police in Essex are continuing their enquires after two men who were arrested on suspicion of her murder were released without charge and eliminated from the investigation.
Police have yet to establish a motive for the attack, but were looking into the possibility that she was murdered because she was wearing a Muslim dress. Officers are also investigating if there is a link between her killing and that of 33-year-old James Attfield, who was stabbed more than 100 times in a "frenzied" attack in nearby Colchester Castle park two months ago.
Essex Police are now appealing for two cyclists, a man and a woman, who were seen near to the murder scene close to the time of the attack to come forward.
The man is described as tall, slim with olive skin and dark hair. The woman has long, dark hair and was wearing a flowing, patterned shirt.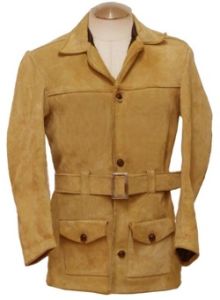 Det chief supt Steve Worron said: "I would appeal for these witnesses to come forward and help us with the investigation into Nahid's murder. They may have seen Nahid before she was attacked and they may have even seen her killer. I would also urge anyone who may know who these people are to contact us and tell us who they are.
"Please do get in touch with us. Any information they have, no matter how small, could help us."
Officers previously appealed for information about two men who were also spotted near to the scene on the day of the attack. One of the men was described as wearing a "very distinctive" beige jacket, aged between his late teens and early 30s with short black, thick hair, average build and also wearing baggy trousers.
A second man who was seen running up Hewes Close at around 10.56am is described as white, aged between 18 and 25, with a medium build and dark hair. He was also wearing a long-sleeved, plain red, hooded top and dark trousers.