Police investigating the murders of a Saudi student and a vulnerable man in Colchester have recovered 38 knives during their search.
Nahid Almanea, 31, was stabbed 16 times as she walked along the Salary Brook Trail footpath in Colchester on June 17.
The University of Essex student was on her way to lectures when she was attacked.
Officers from several different forces have spoken to more than 100 witnesses and carried out door-to-door inquiries at 325 houses, since Almanea's killing. Six hundred calls have been made to the incident room.
On Tuesday (24 June), police said they were trying to trace a man who may have been following Almanea, four days before she was killed. They have released a picture of a distinctive light brown Italian-style designer jacket believed to have been worn by the man.
Essex Police have also appealed for two cyclists, a man and a woman, who were seen near to the murder scene close to the time of the attack to come forward.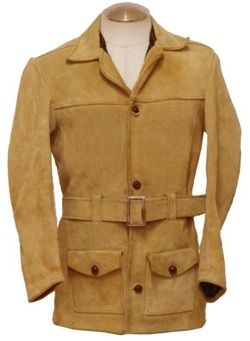 The man is described as tall, slim with olive skin and dark hair. The woman has long, dark hair and was wearing a flowing, patterned shirt.
Police are considering a possible link between Almanea's murder and that of Jim Attfield, who was stabbed 102 times on his arms, hands, back, neck and head in what police described as a "frenzied" attack two months earlier.
Detective Chief Superintendent Steve Worron, of Essex Police, said the 38 knives recovered were now being examined to see if any of them were used in either attack.
"Eight days on from the tragic murder of Nahid Almanea, a guest in our country and a devoted student at the University of Essex, we continue to make good progress with the investigation," said Worron.
"So far we have had a fantastic response from the public, and I'm really grateful for the support they have given us. But I do believe that there are still members of the public who could come forward and help us as witnesses."
The latest update on the investigation came as Crimestoppers announced a reward of £10,000 for information leading to the arrest and conviction of Almanea's killer.
Ann Scott, regional manager for Crimestoppers, said the murder has left the community in Colchester in a state of shock.
"The murder of Nahid has left Colchester residents feeling shocked, saddened and distressed. However, during this time of immense tragedy the whole community can unite in helping Essex Police find the person or persons responsible for this horrific murder," she said.
"I would urge anyone with information no matter how insignificant they feel it might be or anyone with niggling suspicions they are unsure of to contact us anonymously safe in the knowledge that their identity will not be revealed.
"And please tell others that there is this safe alternative to pass on information about crime if they do not want to speak directly to police."
Two men who were earlier arrested on suspicion of her murder were released without charge and eliminated from the investigation.
As the investigation into her murder continues, hundreds of people have attended Almanea's funeral on Monday (June 23). She was buried in her hometown of Al Jouf, Saudi Arabia, after Essex Police released her body back to her native country.
Witnesses are asked to contact the incident room at Essex Police on 01245 282103
01245 282103. Alternatively, call Crimestoppers anonymously on 0800 55111
0800 55111.