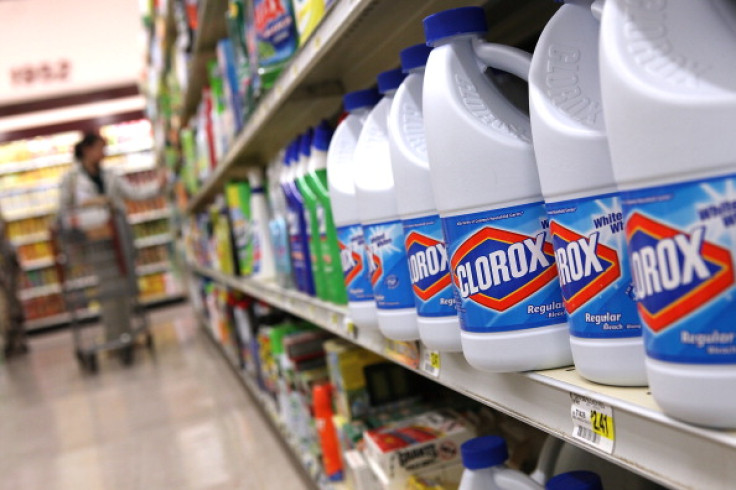 A 12-year-old girl twice tried to poison her mother using bleach after she took the girl's iPhone away, according to a Boulder County police statement.
The teenager who is presently detained in Boulder, Colorado, allegedly planned to kill her mother by adding bleach in her coffee and smoothies.
A statement from the Sheriff's Office read: "On March 6, 2015, deputies of the Boulder County Sheriff's Office were dispatched to Boulder Community Hospital to investigate an assault.
"Subsequent investigation has developed evidence that a 12-year-old Boulder County girl attempted to kill her mother on two separate occasions.
"On both attempts the girl used bleach. The first attempt on March 2, 2015 left her mother feeling ill after her daughter placed bleach into a breakfast smoothie she made."
According to the statement, the victim had initially thought her daughter had cleaned her glass with bleach prior to making the beverage and might not have rinsed out the bleach completely.
On 6 March, however, the mother once again sensed a strong odour in her glass of water and confronted her daughter.
In response, the girl confessed to attempting to murder her mother for taking away her iPhone.
The mother was at the Boulder Community Hospital the same day and eventually decided to call authorities to investigate.
Police officials immediately started the investigation to determine probable cause, Bill Crist from the sheriff's office told BuzzFeed News.
"She had pre-planned this a couple different times," said Crist.
The girl has been detained at the Boulder County Juvenile Centre and charged with two counts of attempted first-degree murder.
Her mother has been discharged from the hospital and is fully recovered.
The investigation is still ongoing until the District Attorney's office decides on what final charges to pursue, according to the sheriff's office.