Comeback for Michael Barrymore? Entertainer wins 15-year legal battle over pool death
The entertainer greeted the news by saying justice had been served and a weight had been lifted from his shoulders.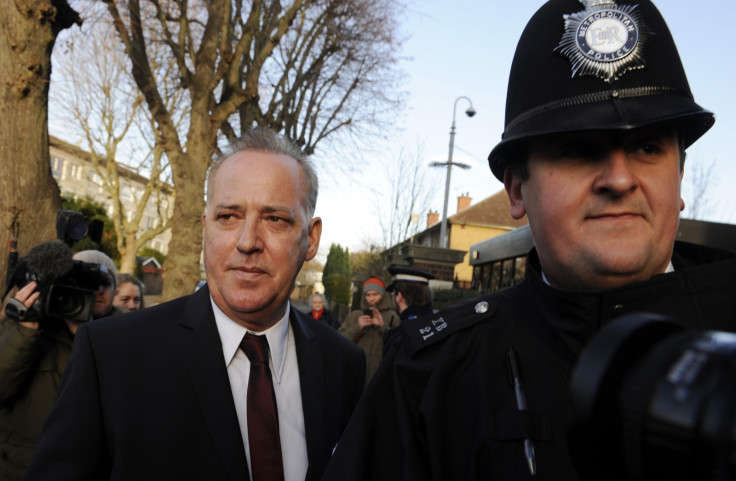 Michael Barrymore has won a legal battle claiming he was wrongfully arrested by police over the death of a man found in his swimming pool in 2001. The entertainer was suing Essex Police for "aggravated and exemplary damages" over his arrest after the body of Stuart Lubbock, a father-of-two, was found at Barrymore's £2m home in Roydon.
He was detained by officers along with two other men on suspicion of murder and serious sexual assault in 2007, and held in a cell for 36 hours. But the case against them was dropped due to insufficient evidence.
Barrymore, a hugely popular television personality at the time of Lubbock's death, said in his legal claim that the "wrongful arrest and detention" led him to suffer "loss and damage namely distress, shock, anxiety and damage to his reputation", the Daily Mirror reported.
The tabloid reported on Thursday (27 October) that Barrymore had now won his legal battle after lawyers for the television personality had signed an agreement with Essex Police, dated 14 October, that accepts he was wrongfully arrested and detained.
Barrymore, 64, said that a "massive" weight had been lifted from his shoulders after hinting at the decision to his fans on his Twitter account.
"It will be closure, of what should never have happened," he told followers, before tweeting that he could say no more for "legal reasons". The final figure for any damages will be left to a judge, court papers said.
The years that followed Lubbock's death saw Barrymore lose his lucrative contract with ITV and struggle to make a comeback to television.
Questions remain over the events which led to Lubbock's death. The night his body was discovered in Barrymore's pool, the entertainer had been at a club in Harlow, Essex, with his then boyfriend, Jonathan Kenney.
Barrymore invited Lubbock and others back to his home, and at 5.46am a guest, Justin Merritt, dialled 999 to say a man had drowned in the pool.
Barrymore had already fled the scene of the death, but later said he was not trying to hide but had simply panicked.
A post-mortem found Lubbock, 31, had suffered "severe internal injuries indicating sexual assault", and his blood contained ecstasy, cocaine and alcohol. An inquest into the death saw a coroner record an open verdict.
The police accused Barrymore of having "consistently failed to give a full or clear account of the events he witnessed and/or participated in at home on the night of Mr Lubbock's death" – something Barrymore denied.
Lubbock's father, Terry, 71, told the Daily Mirror that the latest legal development did not provide "closure or justice" for him – two words Barrymore chose to describe his court victory.
"That will not come until I find out what really happened to my son," Terry said. "Where did those injuries come from? Stuart didn't inflict them on himself."
An Essex Police spokesman told the Daily Mirror: "As the matter remains in litigation and is in the hands of lawyers, further comment would not be appropriate."
© Copyright IBTimes 2023. All rights reserved.