The first-ever video footage of women presumed to be Koreans, who were victims of Japanese wartime sex slavery during World War II, has emerged after 73 years.
Japan is accused of forcing tens of thousands of women into sexual slavery for its military from the early 1930s to the end of the Second World War. It was known to be one of the biggest cases of human trafficking in the 20th century. The atrocity has remained a source of pain for the victims and is still sparking diplomatic tensions between South Korea and Japan.
Until now, the wartime atrocities have only been documented in photographs and personal testimony. But now the footage of the victims believed to have been shot in the 1940s has been discovered and released by the human rights centre at Seoul National University via the Seoul Metropolitan Government on Wednesday (5 July).
The black and white video shows at least seven fear-stricken women lined up against a wall, barefoot. A man presumed to be a Chinese officer can be seen talking to the women.
The short 16-second footage is reportedly of the women sexually enslaved by the Japanese soldiers in Yunnan province, located in China's southwest near the border with Myanmar.
It was filmed in 1944 by an American soldier after US-China allied forces captured the area from the Japanese military, Yonhap reported.
The women in the video have not been identified, but the fact that they are the same victims seen in a famous photograph of four "comfort women" – all wearing uniform dresses – prove that they belonged to the group, the news agency noted.
Although some clips of Chinese victims have been released earlier, this is the first video of Korean sex slaves, providing fresh evidence on Japan's wartime crimes.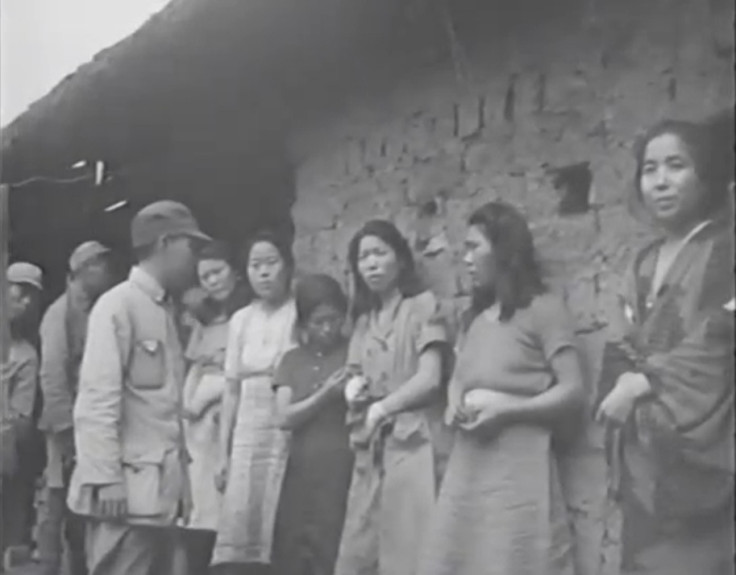 The footage was found at the US National Archives and Records Administration after two years of research funded by the Seoul Metropolitan Government.
The research team said the US soldiers maintained records, documenting details of the women seen in the footage.
Besides Korean women, even Chinese, Malaysian, Taiwanese, Filipino, Indonesian, Dutch, East Timorese and Japanese women were enslaved by the Japanese Imperial Military in occupied territories. They were euphemistically referred to as "comfort women".
The brothels were found across Asia, from China and Taiwan to Borneo, the Philippines, Malaysia, Singapore and the Pacific islands.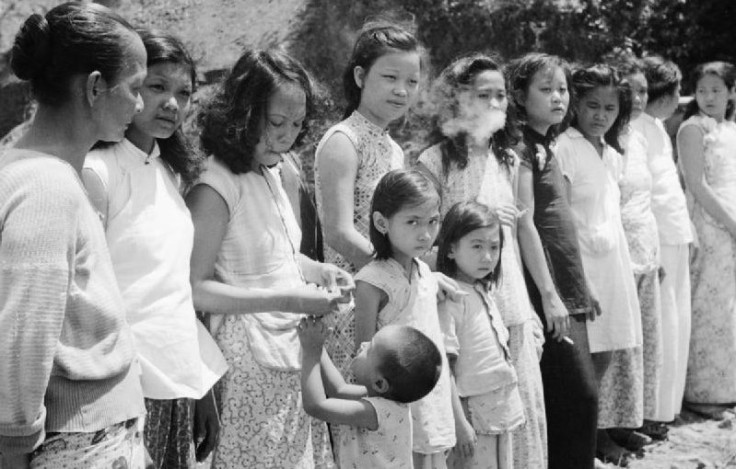 Japan and South Korea have been at loggerheads over the sensitive comfort women issue. It escalated after a local South Korean civic group erected a life-size bronze statue symbolising "comfort women" outside the Japanese diplomatic mission in South Korea's second largest city of Busan in December.
The two sides signed an agreement in 2015 to resolve the long-strained ties provided all conditions were met by Japan, including issuing an apology and a fund to support the victims.