UFC commentator Joe Rogan believes Conor McGregor can be considered as the best 145-pounder of all time over Jose Aldo.
Aldo (26-3 record in MMA) reigned supreme in the featherweight division for years, going unbeaten for a decade until his 13-second knockout title loss to McGregor at UFC 194 in December 2015.
Despite the huge defeat, the Brazilian was still considered as one of the best pound-for-pound fighters in the world and arguably the greatest featherweight fighter of all time.
However, after getting finished by Max Holloway at UFC 212 on Saturday (3 June), Rogan thinks it is fair to say that the Irishman has surpassed Aldo's featherweight legacy as the best fighter of all time in that division.
"I've got say Conor [McGregor] is the greatest 145-pounder of all time cause he knocked out Aldo, who was clearly the greatest," Rogan explained on Fight Companion. "But in terms of who's got more victories of course it's Aldo. The problem is — we're not doing MMA math here — you're having two guys actually fight each other."
"So if you said who is the greatest of all time? Well it would have to be Aldo because he beat all these guys — no, no no, because the two of them fought and Conor merked him. So you've to give it to him [McGregor]. Otherwise there's no other metric. There's no other metric other than a knockout."
While Rogan acknowledges that many would counter his point by stating that McGregor never defended the featherweight title like Aldo did, he believes the fact that the "Notorious" knocked out the greatest of all time elevates him to that status.
"People will fight against it 'no because Aldo was the champion for so many years'. You're 100-percent right," he added. "His body of work is much more impressive and there's always going to be an asterisk next to Conor because that was just this one time he fought for the title at 145 [pounds], KO'd Aldo and was like ya'll be cool. I'm out of here."
"He's the best ever. You have to say he's the best ever even if he never fights featherweight again. Why? Because he KO'd the best ever. The reality is Aldo's the best ever but Conor KO'd him. You couldn't say without the Aldo fight that Conor was the best ever. Because if you look at all the different people that both of them fought, you're like wow it's really close, it's really interesting, Aldo has more fights.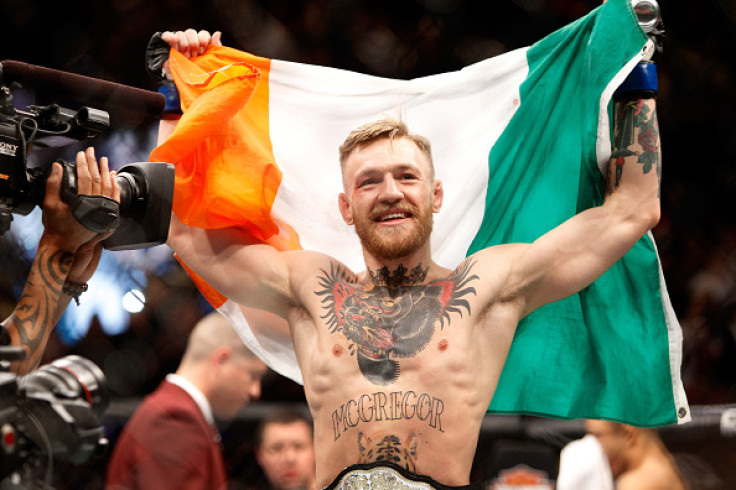 "But once they actually fight, that's it. That's all that matters. It's not MMA math. So you've got to give it to him."