David Cameron has very good reason to launch an inquiry into how Paul Flowers, the Methodist minister accused of taking class A drugs and downloading porn, became chairman of the crisis-hit Co-op Bank.
But apart from the obvious financial reasons, there is a huge political opportunity here for the Tories who have been suffering a bleak period and will be happy to see Labour leader Ed Miliband thrown on to the back foot for a change.
So as the scandal surrounding Flowers - who was filmed allegedly buying and using hard drugs including crystal meth, crack cocaine and ketamine - entered its fourth day, it was no surprise that Cameron seized on it during Prime Minister's Questions in an attempt to link it directly to Miliband and the Labour party which received £1m in loans and donations from the bank.
Cameron claimed that the Labour leader knew about Flowers' past as a local councillor before the scandal broke in a Sunday newspaper and hinted that he expected Labour to volunteer information about the appointment.
In angry exchanges, Cameron declared: "What we can now see is that this bank, driven into the wall by this chairman, has been giving soft loans to the Labour party, facilities to the Labour party, donations to the Labour party, trooped in and out of Downing Street under Labour, still advising the leader of the Labour party.
"And yet, now we know, all along they knew about his past. Why did they do nothing to bring to the attention of the authorities this man who has broken a bank?" he asked.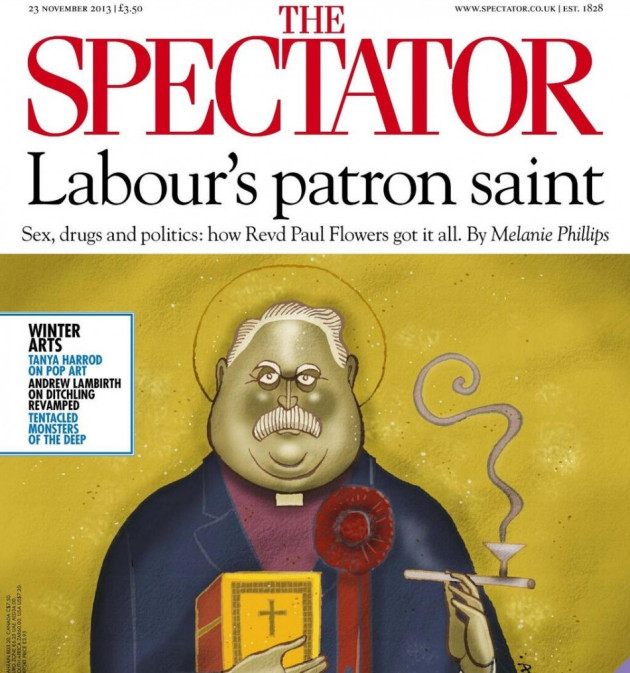 After the Commons clash, the prime minister's spokesman said a decision on whether to hold an inquiry would be made "shortly".
"We don't want this to go rumbling on. Talks are going on as to what is an appropriate way forward. The regulators have their own powers," said the spokesman.
"There are a range of issues that have been raised with regard to the Co-op Bank which is facing significant financial difficulty."
Labour is struggling to distance itself from the scandal in a bank that is historically linked to the party through the Co-operative movement.
Party sources have accepted there may be a need for an inquiry. But they are also acutely aware of the fact that, even if it is shown that Labour bosses had no knowledge of Flowers' behaviour, mud from this scandal is very likely to stick.