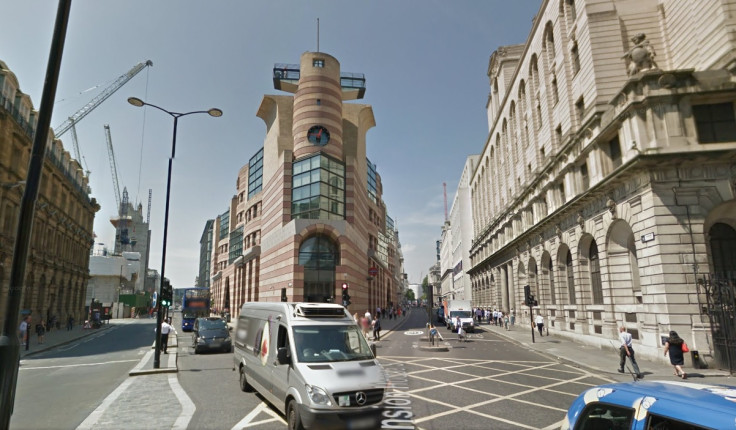 A man has plunged 80ft to his death at exclusive City of London restaurant Coq d'Argent.
The 39-year-old fell from the restaurant's seventh floor terrace and landed next to a bus stop despite safeguards installed at the brasserie following previous suicide tragedies.
The man, who has not yet been named, was pronounced dead at the scene.
A spokesman for owner D&D London said the death took place on Sunday (8 February) at 6pm.
A witness told the Evening Standard: "I saw all the commotion outside and went out and saw the man's body lying by the bus stop.
"Police had put a red blanket over him so you could not see him. There was hardly anyone around at the time, it's a Sunday evening in the City."
The restaurant, on Cheapside, has been the scene of two other fatal falls since 2012. In October 2012, banker Nico Lambrechts, 46, committed suicide from the roof after "unbearable" pressure while working at Investec Asset Management.
Lambrechts' death followed that of British Library worker Rema Begum, 29, who jumped from the restaurant a month earlier after being sacked.
Coq d'Argent installed six-foot high barriers last year and has a policy whereby staff question anyone alone on the roof top.