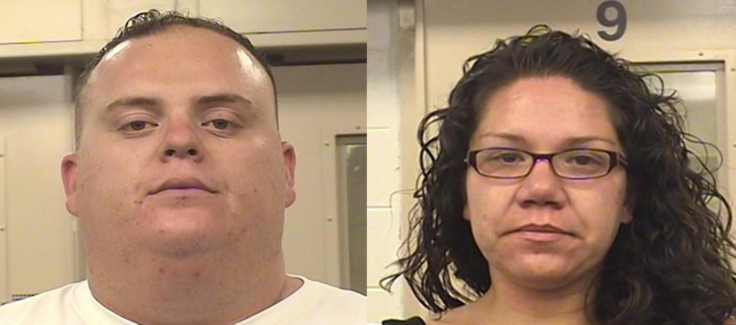 A couple has been arrested in Albuquerque, New Mexico, after allegedly setting fire to a homeless Native American man in front of their children as a prank, US police have said.
Joshua Benavidez and Irene Enriquez, both 31, were taken into custody on Wednesday on suspicion of carrying out the 11 July attack in front of their two sons, aged eight and 12, and two-year-old daughter.
Police received numerous tip-offs that the purple SUV used by the assailants belonged to Benavidez, the Mirror reported.
According to an arrest warrant seen by local media, they pulled up next to the pavement where the man was sleeping at 8pm local time and started throwing fireworks at him out of the vehicle.
As they drove away, they reportedly noticed that the man's trousers were smouldering.
The couple told police that Enriquez tried to extinguish the flames by pouring water on the man, who was on fire and unconscious.
However, the arrest warrant alleges Benavidez told his partner to return to the vehicle and they fled the scene.
The police eventually released surveillance video of the crime and authorities received multiple tips that the purple SUV belonged to Benavidez.
Police allege he painted his SUV white after the alleged crime.
"We're sorry. It was just a prank. It was just trying to scare him," Benavidez told a reporter from KOB 4 TV news channel as the couple were arrested.
He added that they were just trying to "rattle" the victim.
"I feel really bad for the man and his family," Enriquez told the station.
The couple have been charged with aggravated battery with great bodily harm, as well as tampering with evidence and conspiracy.
After the police allegedly discovered that the couple's children were in the car during the attack, they parents were also charged with child abuse and two counts of contributing to the delinquency of a minor.
One boy told investigators that his parents threw the firework onto the sleeping homeless man, according to the Mirror.
The victim is still in the intensive care unit at a New Mexico hospital, according to local media.