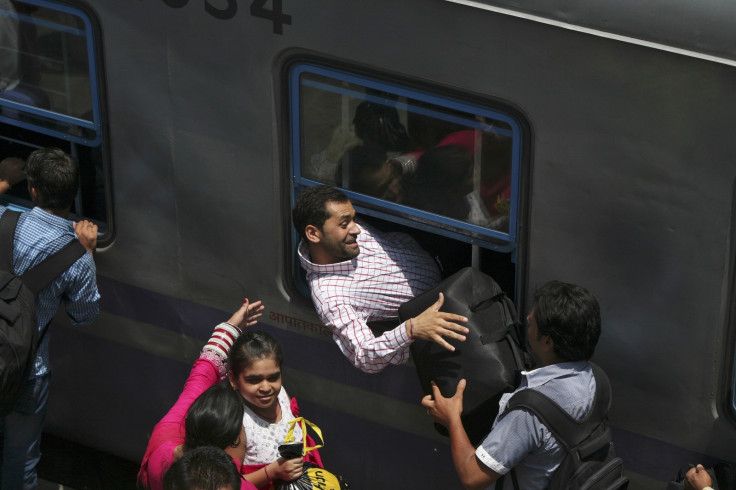 A physically-challenged fencing champion was allegedly thrown off a moving train for a paltry Rs 200 (£2) in India. His only fault being, that he was in a compartment that was reserved for women, and that he had had an altercation with two Government Railway Police (GRP) constables.
The deceased has been identified as 2005 bronze medallist of the under-17 national championship, Hoshiyar Singh. He wanted to be beside his wife, who was unwell and travelling in the women's only compartment of a train on its way from Mathura to his hometown of Kasganj in the northern state of Uttar Pradesh.
According to Singh's wife, while he was seated in the ladies compartment, two GRP constables approached the victim and asked him to cough up Rs 200 as fine for entering the compartment.
But, Singh reportedly refused to pay.
"They pushed my husband for money. He was in the ladies coach and not talking to me. Police came and asked him what he was doing in the ladies coach. I begged them to let him talk to me. They pushed him and he got stuck. I hope they are punished," his wife was quoted as saying.
However, the railway police have dismissed the allegations. Superintendent of police (railways) G N Khanna said: "Our investigation tells a different story. Singh got down at the station to refill his bottle at one of the station water taps. But before he could board the train, it started pulling out around 7.30pm. He ran but couldn't catch the door handle and slipped through the gap between the platform and the tracks. He was physically challenged in one hand."
It was then that two GRP constables saw what happened and they pulled the emergency alarm to stop the train.
"They along with station staff pulled out the mutilated body of Singh. In the meantime, as soon as the train stopped, his family members and some other people had begun shouting that the constables had thrown the man out," Khanna stated.
A case of culpable homicide not amounting to murder has been filed against the accused constables, a guard of the train and a few others. But the family has been demanding that the two constables be charged with murder.
The couple reportedly has a child together.
This is not the first time a sportsperson has been thrown out of a moving train. In 2011, a woman athlete was pushed off a train by thieves when she tried to resist them.