Crackdown 3 delayed until 2018 as Xbox One X launch line-up left in tatters
Microsoft announces delay until Spring to allow "extra time to focus on the visual polish."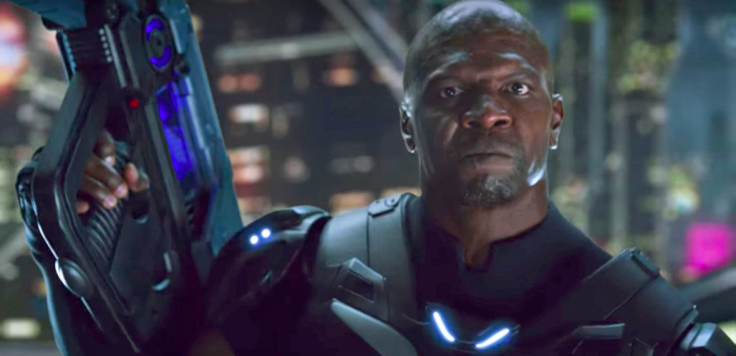 Crackdown 3 is delayed from its 7 November release date until Spring 2018, Microsoft has announced. Previously set to be a marquee launch title for the upcoming Xbox One X console, the sandbox shooter has been delayed to "deliver the right game, with the right quality, and at the right time", said Microsoft.
"We're very excited about Crackdown 3, and so are many fans, and so it's a difficult call to move the release date," Microsoft Studios' publishing general manager, Shannon Loftis, told Polygon.
"Crackdown 3 is a hugely ambitious game and we want to ensure we deliver the right experiences all the way through every part of the game, whether that's campaign, co-op multiplayer or our competitive multiplayer mode, Wrecking Zone.
"Getting the balance right between the three modes is important, and we are going to take the extra development time to ensure that."
Originally announced in 2014, Crackdown 3 re-emerged in June during Microsoft's E3 2017 press conference after three years of almost complete radio silence. Despite drafting the ever-exuberant Terry Crews to mark its return, fans were left slightly bemused by the game's visuals in demo footage and trailers.
"What we showed at E3 was a preview of the game, and is a great indicator of the level of mayhem and vertical platforming action you can expect from Crackdown 3," Loftis noted. "Among other items, we are taking the extra time to focus on the visual polish so gamers can feel completely immersed in a living world."
The delay also leaves a significant hole in the game line-up for the Xbox One X, Microsoft's 4K-supporting home console formerly codenamed Project Scorpio – with a non-VR edition of Oculus Rift platformer Lucky's Tale the only recognisible game scheduled to launch on the same day (7 November) as the "World's Most Powerful Console".
Loftis remained bullish about Xbox One X's launch slate however, promising it will "be one of the greatest lineups of games ever available with a major new console release", citing the October launch of Forza Motorsport 7, long-delayed indie platformer Cuphead's digital release in September, and the currently undated "console launch exclusive" PlayerUnknown's Battlegrounds, as well as a number of third-party titles that are "enhanced to play better on Xbox One X".
© Copyright IBTimes 2023. All rights reserved.