Microsoft E3 press conference verdict: Xbox One X, Anthem, Crackdown 3 and more
What we thought worked, and what didn't work on Microsoft's big night.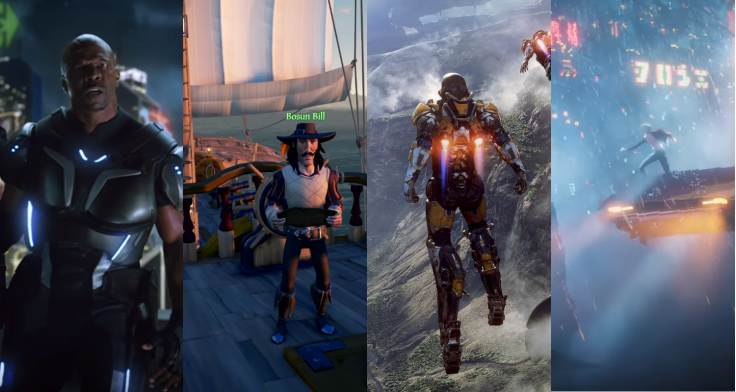 Xbox has been a distant second during this current console cycle since before Xbox One and PS4 went on sale in 2013. It's why last year's Project Scorpio reveal was so huge for Microsoft; it was an effort to reverse its fortunes by creating the world's most powerful games console.
After 12 months of build-up, Microsoft's E3 2017 press conference was where the company made its big sales pitch for Scorpio - revealing its final product name Xbox One X, a release date, a price and its design.
It's how the show began. With the gorgeous new console revealed, Microsoft launched into a breathless, rapid-fire succession of games coming to the new, hugely powerful system both this year and next.
First and foremost, Microsoft nailed the style and pacing of its presentation this year. Unlike EA's showcase on Saturday(10 June), Microsoft did well to cut as much of the crap as possible and focus on showing game after game after game.
It began, predictably, with Forza Motorsport 7 - the obvious choice for showing the capabilities of Xbox One X. What followed though was even better looking. With a gorgeous look at the game in action, 4A Games announced Metro: Exodus for release in 2018.
Assassin's Creed Origins took its public bow next with a trailer and very first look at gameplay. The game had been expected to debut at Ubisoft's show tomorrow evening (12 June) but instead represented a big 'get' for Microsoft.
State of Decay 2 was given a spring 2018 release window, likewise for Sea of Thieves, of which we saw ten minutes of brand new gameplay footage. Cuphead finally got a 29 September release date, indie sequel Ori and the Will of the Wisps was announced, Tacoma, from the Gone Home team, was set for 2 August and much more.
It was almost hard to keep track of everything going on and every new piece of information being announced, but the one thing Microsoft absolutely wanted people to learn did get through: the Xbox platform has games. Lots of them.
Of these, perhaps the biggest acquisition was PlayerUnknown's Battlegrounds as a console exclusive. The early-access hit has been one of the year's biggest success stories on PC, and bringing it to console players was the obvious next step in its evolution.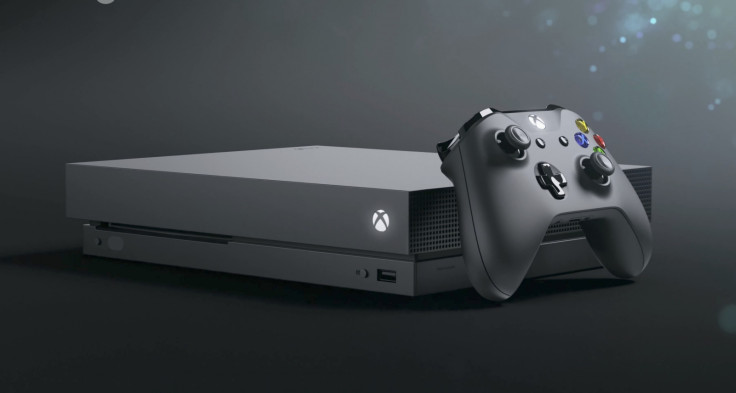 Microsoft might have succeeded in showing off a lot of games, but when those games will be released remains a problem for the launch of Xbox One X. Crackdown 3 - which made a surprisingly brief appearance - releases alongside the console on 7 November, but otherwise the only exclusive, triple-A release from Microsoft will be Froza.
Some of the aforementioned indies will be there on the console, but not the kind of exclusive games likely to drive sales with a mass market or, really, the kind of games that will make One X a must-have for the more dedicated crowd Microsoft is after with the machine.
The presentation of Microsoft's conference was impressive, but not without flaws. The reveal of arena survival game The Darwin Project for example, which certainly did look decent, was ruined by the use of a manic, embarrassing shoutcaster screaming his head off.
Minecraft's appearance, for obvious reasons, also appeared shoehorned in. Cross-platform play is nice, but Minecraft's 4K update struck as unnecessary for such a visually undemanding game. At least its new lighting looked great.
There was a sense early on that Microsoft were sticking too close to action genres with monsters, shooting and survival elements too, but when the show did eventually introduce a bit of variety, it really impressed.
Sea of Thieves' lengthy demo offered something family-friendly that wasn't Minecraft, and on the smaller scale side of things there was Metroidvania fairy tale Ori, adventure prequel Life is Strange: Before the Storm, quirky platformer The Artful Escape and cyberpunk thriller The Last Night. The latter of those three in particular looked wonderful.
Third party action RPG Middle-Earth: Shadow of War had a good showing, but the biggest third party attendee was saved for last. Announced last night, BioWare's new sci-fi IP Anthem was shown in action for the first time, revealing a gorgeous third-person, Destiny-style co-op action game.
It was a wonderful way to end the show.
Knowing it doesn't have the strongest line-up of exclusives for the launch of Xbox One X this November, Microsoft made all the right moves to both cover that up in some ways and look ahead to what could be an excellent year in 2018.
For all the latest video game news follow us on Twitter @IBTGamesUK.
© Copyright IBTimes 2023. All rights reserved.