Sega Europe has invested in the expansion of Alien Isolation and Halo Wars 2 developer Creative Assembly (CA) with the acquisition of Bulgarian studio Crytek Black Sea. The studio will now be called Creative Assembly Sofia and means the global CA team has now expanded to over 500 people.
Crytek Black Sea developed Knights of Honor in 2004, RPG WorldShift in 2008 and multiplayer online battle arena game Arena of Fate in 2015. In December 2016 Crytek announced that Black Sea, as well as four other Crytek studios, were to close.
Shortly after however, the studio became Black Sea Games.
A press release also confirms that the studio is "working on a number of unannounced projects for 2017".
The studio just recently released Xbox exclusive Halo Wars 2. It is currently working on two games in the Total War series.
In the statement, Tim Heaton, Studio Director at Creative Assembly, said; "Now in our 30th year of games development, with an army of multi-million selling titles to our name and a history of world-renowned partnerships, Creative Assembly is proof of the UK games industry's potential for global success.
"Due to this success, we are further expanding our UK base and developing additional projects overseas, whilst pursuing top talent from across the globe to join us, all in support of our commitment to creating high quality, authentic gaming experiences.
"Our continued growth allows us to be dynamic with our future projects, constantly seeking new opportunities and reaching a wider audience with our games."
The news follows the opening of Creative Assembly's third UK site late last year.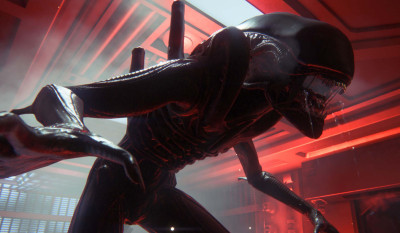 "The acquisition of Crytek Black Sea further enhances Sega Europe's development capabilities and strengthens our ability to output diverse and engaging content for our IP," said Sega Europe president and COO Jurgen Post.
"Creative Assembly Sofia will be working exclusively on content for Creative Assembly and will prove an invaluable asset given the multitude of unannounced titles currently in the works. This acquisition represents another step in the right direction for the growth of our global business, underlining our commitment to add value to our existing studios and our continued support for the UK games industry."
We hope that among those unannounced titles will be a sequel to Alien Isolation, the 2014 survival horror classic that marked a huge departure for the studio best known for its mastery of real-time strategy titles like Total War.
With Creative Assembly becoming such a huge team, that just increases the chances that Alien Isolation 2 is being worked on somewhere. That's our hope anyway.
For all the latest video game news follow us on Twitter @IBTGamesUK.