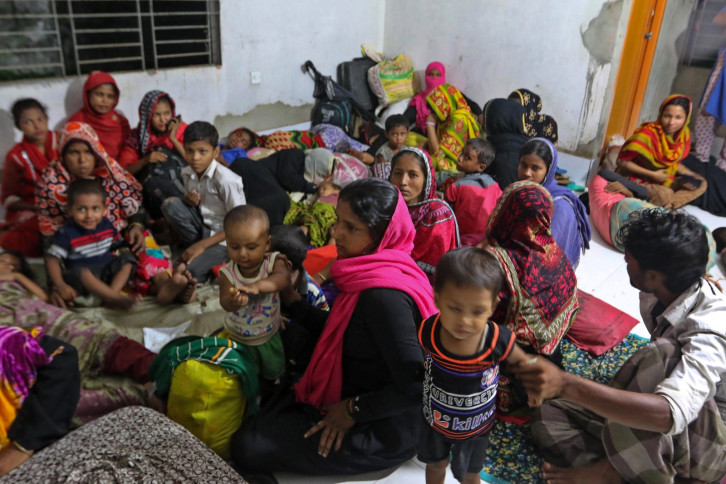 Cyclone Mora made landfall in Bangladesh around 6am local time on Tuesday, 30 May. The country's meteorological department said that the cyclone hit the coast with winds of up to 117 kilometres per hour (73mph).
The government has managed to evacuate 300,000 people from southern coastal areas of the country.
Bangladeshi authorities were trying to evacuate up to a million people before the cyclone could hit the country.
Disaster management authority spokesman Abul Hashim told AFP, "Evacuation efforts were ongoing, with nearly 300,000 people already shifted to cyclone shelters."
"We are targeting zero casualties and we will try our best to evacuate more than a million before the landfall," he added.
The local administrations have called in all fishing vessels from the sea. They have been advised to remain anchored.
The met officials have warned coastal districts could face flooding as a result of storm surges along the seafront.
Mora was forecast to make landfall near the southeastern city of Cox's Bazar and city of Chittagong.
Cyclone Mora comes after heavy rains in Sri Lanka caused floods and landslides killing at least 180 people.
Parts of India and Myanmar are also expected to be affected.
Last May, Cyclone Roanu had hit the southern coast of Bangladesh leaving around 20 people dead and nearly half a million to move to different places.
"But this time we are more prepared," Hashim said.